Tools and Technologies
Social Media Marketing Kit - Thanks. Call us: 1-888-HUBSPOT Hi there.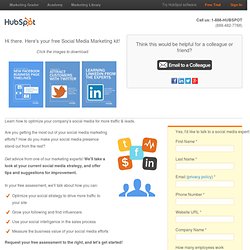 Here's your free Social Media Marketing kit! Click the images to download:
Complete List of Best SEO-Tools - Smashing Magazine. Advertisement What are the best ways to boost your position in search engines?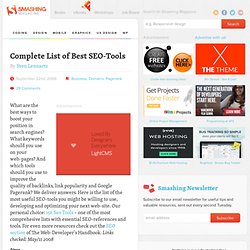 What keywords should you use on your web-pages? IM + Email + Social Networks. UserName Check - Check Username and Trademark Availiability on 400+ Social Networks. Create a Free Profile Now that you've checked a few sites to see where your profiles are available, why not create a profile on KnowEm to keep track of them all?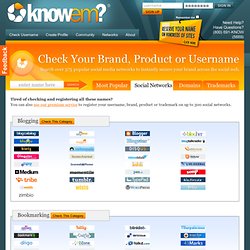 Register on KnowEm to get started. Have KnowEm Create Your Profiles.
---