Social Enteprise
One Click Orgs » Get involved
Developers interested in contributing to the platform Please head over to One Click Orgs' Devspace list and introduce yourself. The team will get you started and help you choose something to work on. We're working in Rails 3. The code lives on GitHub.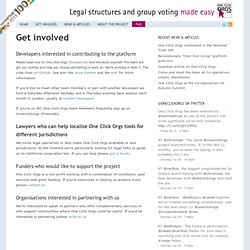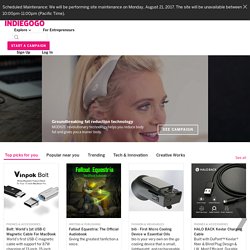 The world's funding platform. Fund what matters to you. Final Countdown Sports CYCLING - Support the Sport: BHB Racing in Raleigh - Crit & Cyclocross Series by Jason Epstein Raleigh, North Carolina, United States Help keep grassroots cycling in Downtown Raleigh.
Community | Sponsume.com
Du - Durham Service Design and Animation
A significant proportion of Europe's economy is organised to make profits not only for investors. The so-called Social Economy, including cooperatives, mutual societies, non-profit associations, foundations and social enterprises, provides a wide range of products and services across Europe and generates millions of jobs. When policy-makers work to improve the business environment in Europe, they need to ensure that their efforts take account of the specific characteristics of enterprises, particularly SMEs, in the Social Economy. Introduction Companies set up to make a profit for their owners are not the only form of enterprise.
Social Economy - Small and medium sized enterprises (SME) - Ente