Service Design Gurus
To do things differently, we need to see things differently. That's what Doors of Perception is about. The author of this blog, and the founder of Doors of Perception, is John Thackara. He does live and online talks , and produces events, for cities, institutions and organisations around the world.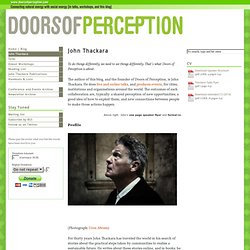 John Thackara welcome
Design leads us where exactly?
Design Commission Inquiry into Redesigning Public Services Evidence from Lucy Kimbell Session 11.10.2012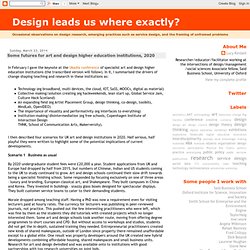 The Barrier Blasting Success Rally
If you are a coach, therapist, speaker, trainer, solopreneur service professional, and heart-centred agent of change - this is for you! Are you tired of struggling to get your gifts out into the world feeling invisible in your niche wondering just when your business is going to start growing bigger battling with the mindblocks holding you back? Well, if so – you're not alone!