Service Design Gurus
To do things differently, we need to see things differently. That's what Doors of Perception is about. The author of this blog, and the founder of Doors of Perception, is John Thackara. He does live and online talks , and produces events, for cities, institutions and organisations around the world.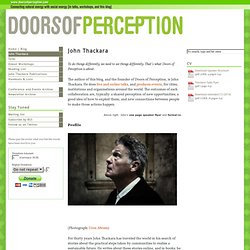 John Thackara welcome
Design leads us where exactly?
The Barrier Blasting Success Rally