Comics
The Shadow/Batman commissions - Randy Saitta's Original Comic Art Gallery at ComicArtFans.com
View All New Releases - 4/16 View All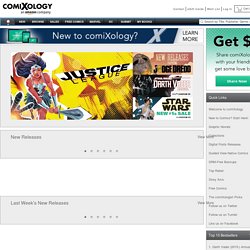 DC Comics - Comics by comiXology
CAP learns the truth about the Illuminati and the Infinity Gauntlet in May's AVENGERS #29 and he won't be very happy. The Marvel Cinematic Universe is becoming that - a whole Universe - in this behind-the-scenes featurette of Guardians of the Galaxy. The final trailer for X-MEN: DAYS OF FUTURE PAST is here, revealing more about the story (oh, and more action, too!).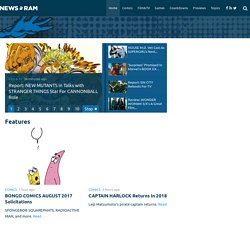 DC Comics | Newsarama.com
Batman and Jim Gordon try to turn the lights back on in Gotham City in this BATMAN #27 preview. And he's bringing Captain Cold with him as GEOFF JOHNS sends a post-FOREVER EVIL shot through the DC Universe in April. Geoff Johns answered questions about FOREVER EVIL and where it's all leading to - "a decidedly new center to the DC universe." The writer explains why his JUSTICE LEAGUE is becoming 'UNITED' and expanding its scope since originally announced. Take a look at the quicky reviews from the Best Shots team for comics released January 15th. The upcoming new artist is preaching patience from fans when DC finally introduces Wally.
DC Direct Action Figures - 2010 - joeacevedo.com
TwoMorrows Publishing, Celebrating The Art & History Of Comics.
DIAL B for BLOG - THE WORLD'S GREATEST COMIC BLOGAZINE
This year's film of the Clallam Bay Dragon Dance is too much like last year's. So I'm just posting a couple photos. It's the usual silliness, and if it hadn't been for Sarah Grafstrom, who posted her Golden Dragon head on Facebook Friday, I wouldn't have gotten myself together in time to make this quick cardboard horse head. And bake up some quick 5-Spice Peanut sugar cookies. Yes, I cook with whatever I have in the cupboard. Thu, our favorite Vietnamese hairdresser, was in Vietnam this year, so she didn't provide her usual fabulous Vietnamese dishes, but the feast was pretty great.
THE MIDNIGHT LIBRARY