Comics
The Shadow/Batman commissions - Randy Saitta's Original Comic Art Gallery at ComicArtFans.com
View All New to ComiXology? Start Here!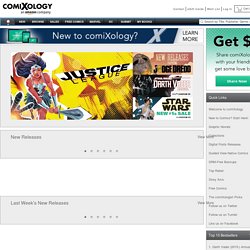 DC Comics - Comics by comiXology
Darth Maul: Son of Dathomir is the final story for him, but not the series finale of Star Wars: The Clone Wars, Filoni explains. Kamala Khan's making her debut, and we have the first look here. In an exclusive preview of this FOREVER EVIL tie-in in, the JLA teammates face off the Batman villain in Gotham.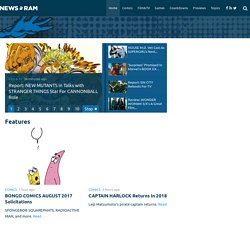 DC Comics | Newsarama.com
While HARLEY QUINN #0 is still fresh in reader's minds, DC has released pages from next month's HARLEY QUINN #1. We speak with the DC writer-on-the-rise about her February Batman: Joker's Daughter one-shot & her January issue of Talon. Following several states voting to recognize same-sex marriage, here's a look at 10 LGBT superheroes (and couples) from comics Take a look at some of today's biggest releases from Marvel and DC with the Best Shots review team! The Heir to the Demon is coming, but it's not who you think... So what was happening 10 minutes before the moment depicted in this Superman/Wonder Woman #3 variant cover?
DC Direct Action Figures - 2010 - joeacevedo.com
TwoMorrows Publishing, Celebrating The Art & History Of Comics.
DIAL B for BLOG - THE WORLD'S GREATEST COMIC BLOGAZINE
A prose writer's group asked me to write an article about getting into comics. So I wrote it. They said they're going to use it, but it's not a paid gig, so here is is to help more prose writers, if they need it: After a long San Diego Comicon, during the Sunday wind-down, a mother with a hopeful son approached me as a comics professional: "My son wants to get into comics," she said. "What should I do for him?"
THE MIDNIGHT LIBRARY