Conquête de l'Ouest/Old West
Lewis & Clark
This web site is brought to you by teachers Mike Trinklein and Steve Boettcher, creators of The Oregon Trail, the award-winning documentary film which aired nationally on PBS. During the three years we spent researching the film, we found lots of great material we thought would be great for teachers and home schoolers--so we built this this web site to make it all available. Enjoy the adventure! Copyright c. 2012 by Boettcher+Trinklein Inc.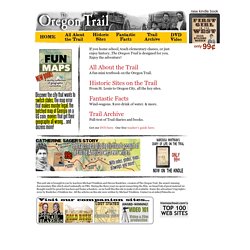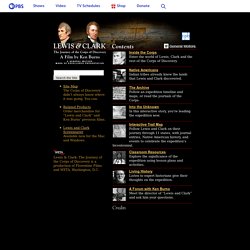 Lewis and Clark
March 31, 2013 Who were William Bratton, Charles Floyd, Jr. and Toussaint Charbonneau? Site Map The Corps of Discovery didn't always know where it was going. You can. Related Products Order merchandise for "Lewis and Clark" and Ken Burns' previous films. Lewis and Clark Screensaver Available now for the Mac and Windows.
Lewis and Clark: Table of Contents
MOUNTAIN MEN AND THE FUR TRADE
The Valley of the Shadow: Two Communities in the American Civil War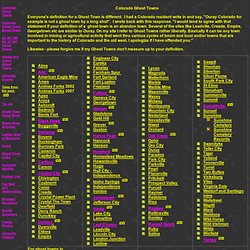 Back to Top Home - Guest Book - Web Site Changes - Site Search - Feedback - Tip Jar - Contact Info - About Us Last modified: 03/04/13 Copyright © 2001 - 2013 Rocky Mountain Profiles . All Photos, text and materials are copyrighted to Rocky Mountain Profiles and for the exclusive use of Rocky Mountain Profiles and Michael J. Sinnwell.
Ghost towns of Colorado