Sewing
DIY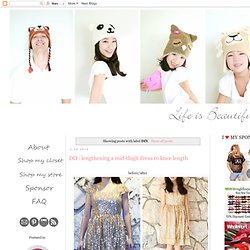 As a stay at home mom, the only times I actually have the reason to dress up, or time and energy to try to look decently nice is on Sundays when I go to church. I LOVE dresses so I have plethora of dresses(more than any other clothing item I own) but Sundays and occasional weddings are the only chances I get to wear them really, which is a bummer because I feel like I don't put them in good enough use! So I'm going to try to wear dresses more often, and if I'm a little over dressed sometimes, oh well, who cares? I will also try to start a weekly post called "Sunday Best" to take pictures of my Sunday outfits.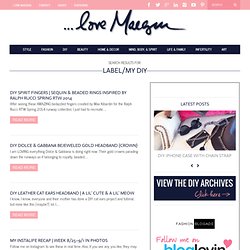 DIY Spirit Fingers | Sequin & Beaded Rings inspired by Ralph Rucci Spring RTW 2014
:: verypurpleperson ::
This one came out of nowhere. Over the long and glorious weekend, I had a crafty and cooking day with Leah of The Content Owl (we hashtagged #craftingncooking! I highly recommend it!). One project we did was this glitter tee stenciling project! I did a search for glitter tee tutorials and found a bunch involving paint, glue, silk screening, and lettering (including my lettered canvas!), but no Mod Podge like I was hoping for.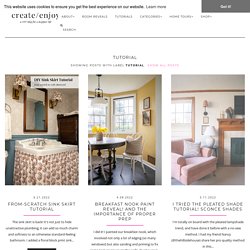 tutorial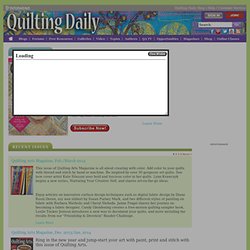 Quilting Arts
This issue of Quilting Arts Magazine is all about creating with color.