Gpearl
Da Wikipedia, l'enciclopedia libera. Caratteristiche[modifica | modifica sorgente] Si tratta di una disciplina di recente formazione (la sua nascita si colloca intorno al 1980 ad opera dei laboratori tecnici della FBI).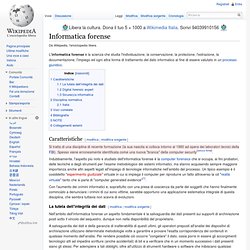 Informatica forense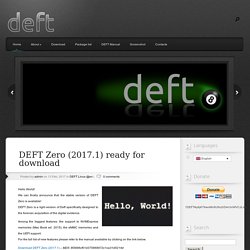 Hello Everybody, First of all, Happy New Year. It has been a very tough year, full of surprises, some positive, some others not. One of these, the premature death of my father, forced us to stop temporarily the development of DEFT 8.1 causing a delay in its release date. In this regard, the board of directors of DEFT Linux Association recently met to plan a new road-map in view of DEFTCON 2014.
NEW! CAINE LittleStar 2.0 is out! Win-UFO for Live Forensics 27/09/2013 CAINE 4.0 "PULSAR" - Official Caine GNU/Linux distro last release. CAINE (Computer Aided INvestigative Environment) is an Italian GNU/Linux live distribution created as a project of Digital Forensics Currently the project manager is Nanni Bassetti. CAINE offers a complete forensic environment that is organized to integrate existing software tools as software modules and to provide a friendly graphical interface.