Mob
Nettoyeur Android et optimiseur de RAM le plus téléchargé dans le monde par un des top10 développeurs. ¡î Application N° 1 mondial dans la catégorie Outils.Reconnu par plus de 50 millions d'utilisateurs, Clean Master est l'optimiseur de RAM et le nettoyeur de déchets (les indésirables) N° 1 pour augmenter la vitesse de votre appareil Android. Gestionnaire de RAM/Tueur de tâches - Optimiser les applications et jeux de vitesse est beaucoup plus facile avec Clean Master.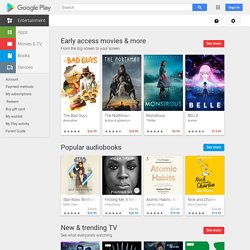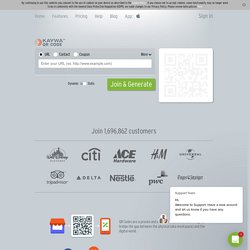 Choose Coupon Type step 1 of 2Online Coupon (for your web shop)step 2 of 2In Store Coupon step 2 of 2 Sign Up & Continue * Please select prefered coupon type !
plat mobilem
QR-KODY.cz - qr kódy a qr code technologie
www.my-mobile.cz - Obsah
V posledních měsících můžeme sledovat velké rozšíření QR kódů na reklamních plochách. Pomalu se to stává standardem. Na plochách v metru a na billboardech ve městě je QR kódy vidět celkem běžně. Také v tiskové inzerci se kódy začaly široce používat.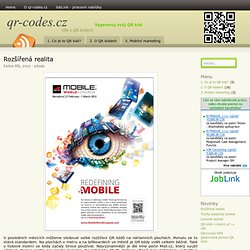 qr-codes.cz
QuickMark Mobile Barcode - Supported Devices - QuickMark Reader - QR Code Reader - Barcode Scanner