Jeu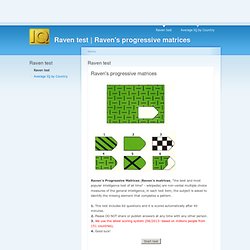 Raven's Progressive Matrices (Raven's matrices, "the best and most popular intelligence test of all time" - wikipedia) are non-verbal multiple choice measures of the general intelligence, in each test item, the subject is asked to identify the missing element that completes a pattern. 1. This test includes 60 questions and it is scored automatically after 40 minutes. 2. Please DO NOT share or publish answers at any time with any other person. 3. We use the latest scoring system (08/2013- based on millions people from 151 countries).4.
Raven test
Can You Make Yourself Smarter?
L'école de tournage d'effaceur - pen spinning
Spielanleitung für das Knobelspiel "Isometric Sokoban"! Kurz ein paar Worte vorab: "Isometric Sokoban" ist diesmal von den Japanern "Arclite83" und "Yoshio Murase" gestaltet worden, wobei sie großen Wert auf knifflige Levels gelegt haben. Insgesamt stehen Ihnen zum Tüfteln 52 verschiedene Level zur Verfügung. Die Levels wurden diesmal nicht von Menschen, sondern durch bestimmte Computer-Algorithmen errechnet.
Fun: Knobelspiel: Kisten verschieben mit Isometric Sokoban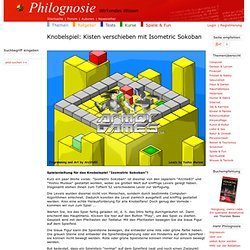 +Vous Recherche Images Maps Play YouTube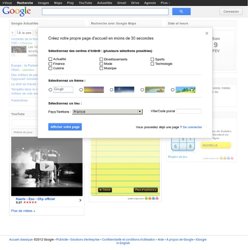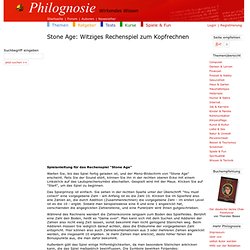 Fun: Stone Age: Witziges Rechenspiel zum Kopfrechnen
Spielanleitung für das Rechenspiel "Stone Age" Warten Sie, bis das Spiel fertig geladen ist, und der Menü-Bildschirm von "Stone Age" erscheint. Falls Sie der Sound stört, können Sie ihn in der rechten oberen Ecke mit einem Linksklick auf das Lautsprechersymbol abschalten. Gespielt wird mit der Maus. Klicken Sie auf "Start", um das Spiel zu beginnen. Das Spielprinzip ist einfach.
Jeu: Brain Safari
Jeu: Add Like Mad
Actualités Tests et Quiz : France, Monde, Politique
Ca coule de source : Commencer l'aventure
Site officiel Flyff Europe - Le MMORPG à l'ambiance manga de gPotato.eu en français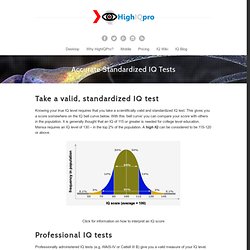 Knowing your true IQ level requires that you take a scientifically valid and standardized IQ test. This gives you a score somewhere on the IQ bell curve below. With this 'bell curve' you can compare your score with others in the population. It is generally thought that an IQ of 115 or greater is needed for college level education. Mensa requires an IQ level of 130 – in the top 2% of the population.
Valid, Standardized Culture Fair Online IQ Tests | High IQ Pro Software
Account - Logout
Memory Games for Adults and Old Men (How to)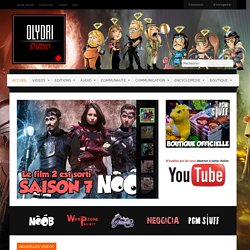 Noob VS RCT dansNOOBle21/12/2013 à 19:23 Pour le fun, voici un petit bonus NOOB VS RCT.
Stats for: Fast counting