Recursos
saberes7
en la enseñanza de las Matemáticas
Page 7 - Videos - Matemáticas y su Didáctica II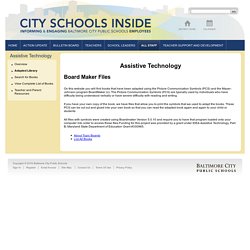 Assistive Technology / Adapted Library
On this website you will find books that have been adapted using the Picture Communication Symbols (PCS) and the Mayer-Johnson program BoardMaker (c).
Eureka! - Teaching Strategies
Teaching Strategies As part of our Eureka!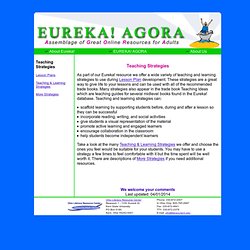 Widgit SymbolWorld: Categories : index
This review focuses on intervention s for students with special needs or who have been classified using the categories identified in the Individuals with Disabilities Education and Improvement Act of 2004.
Special Needs