Nature Photos
Artistic-Photography-6.jpeg (JPEG 画像, 1024x840 px) These 50 Photos Will Blow you Away. Great news today: we will start a series of showcases that are meant to make the jaws drop!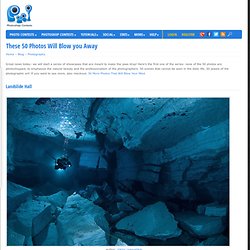 Here's the first one of the series: none of the 50 photos are photoshopped, to emphasize the natural beauty and the professionalism of the photographers. 50 scenes that cannot be seen in the daily life, 50 jewels of the photographic art! If you want to see more, also checkout: 50 More Photos That Will Blow Your Mind Landslide Hall Clouds on Fire Marpissa Muscosa. Thalenoi Fisherman" by James Khoo. Higher ground" by cyd corteza. Hungarian skies pt.XLII." by Zsolt Zsigmond. Cascade Memories" by Manny Estrella. Dreamscape II." by Zsolt Zsigmond.
Leave roses to its plant" by Silena Lambertini. Slow but sure" by shikhei goh. Loch Maree" by Matthias Wild.
---