Virtual worlds website
SurReal Language Quests
I have been working on a way to take advantage of the unique benefits of Second Life as an educational environment while maintaining the best of what both real life education and education 2.0 have to offer.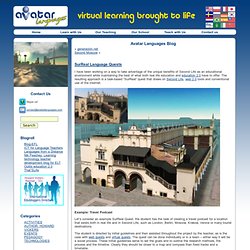 How to use 3D Virtual Environments in Language Lessons 3D virtual worlds offer us places to meet others, spaces to create our own reality and locations for us to simply exist in.
3D Virtual Worlds for Language Learning – a guide for teachers - AvatarLanguages.com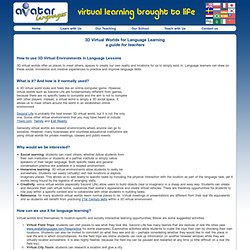 Virtual World with Avatars, free 3D Chat and Real Cities to meet new people and flirt.
There - The online virtual world that is your everyday hangout
Virtual Events, 3D Website, 3D Explorer, Live Meeting, web conferencing, virtual classroom, virtual worlds no download
Hangout.net ~ Home
ExitReality - The Entire Web in 3D