BLOGS
Blogs.com. Technorati. The BRAD BLOG. Scanners. (UPDATED) Stanley Kubrick faked the Apollo 11 moon landing.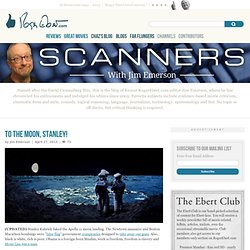 The Newtown massacre and Boston Marathon bombings were "false flag" government conspiracies designed to take away our guns. Also, black is white, rich is poor, Obama is a foreign-born Muslim, work is freedom, freedom is slavery and Mona Lisa was a man. Wired.com. ABC The Drum - Analysis and views on the issues of the day. Another honest premier falls on ICAC's sword Posted 1 hour 59 minutes ago | Updated 1 hour 43 minutes agoWith a state election due on March 26 next year, Premier Barry O'Farrell was cruising to victory and a second term.Now the NSW Liberal Party is plunged into a hunt for a successor and a reorganisation of its front ranks.If Treasurer Mike Baird is elevated to the top position as appears likely, it will be up to him to bury "Grangegate" and rebrand his party.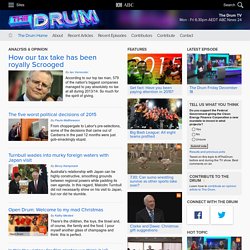 Topics: states-and-territories, liberals. Truthdig: Drilling Beneath the Headlines.
---