BLOGS
Blogs.com
We love our smart phones and tablets - a lot. But the next time you take your phone to lunch, hand it to a coworker to share photos, or bring it to the gym, consider this: Bacteria from a phone can cause flu, pinkeye or diarrhea. Yuck. And people are just as likely to get sick from their phones as from handles of the bathroom. That's according to a physician interviewed by the Wall Street Journal about the hazards of taking your cell phone everywhere - and then passing it to friends to share an image or message.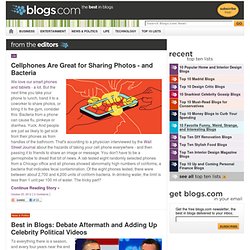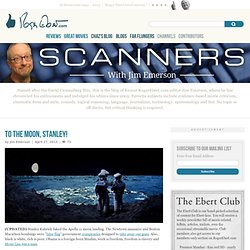 scanners
(UPDATED) Stanley Kubrick faked the Apollo 11 moon landing. The Newtown massacre and Boston Marathon bombings were "false flag" government conspiracies designed to take away our guns. Also, black is white, rich is poor, Obama is a foreign-born Muslim, work is freedom, freedom is slavery and Mona Lisa was a man.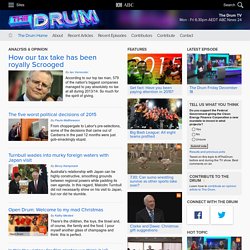 Another honest premier falls on ICAC's sword Posted 1 hour 59 minutes ago | Updated 1 hour 43 minutes agoWith a state election due on March 26 next year, Premier Barry O'Farrell was cruising to victory and a second term.Now the NSW Liberal Party is plunged into a hunt for a successor and a reorganisation of its front ranks.If Treasurer Mike Baird is elevated to the top position as appears likely, it will be up to him to bury "Grangegate" and rebrand his party. Topics: states-and-territories, liberals
Please Support Truthdig In a media landscape littered with sellouts, we proudly remain one of the few truly independent news sites featuring strong, uncompromising voices. But we need your help to continue our mission of finding and publishing a range of insightful opinion and analysis from a progressive point of view. Your gift to Truthdig goes directly back into the website. It helps pay our writers.