Blogs
This guest post was written by Tali, a pre-service teacher in her final year of studying to be a primary school teacher. You may have read an earlier guest post by a pre-service teacher in the UK – A conversation with Tali indicates that it's not much better in Australia. Why can't so called education experts figure out how to prepare teachers?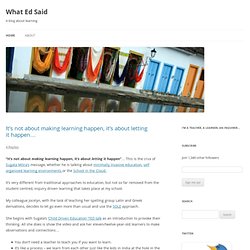 Good morning all! Today is a sad day for many website owners that have been ranking solely on the power of EMD (exact match domains). Some of the sites that have been affected by the Google EMD algorithm update today have been those that don't have a lot of unique, original, high quality content or appear to be somewhat spammy. After looking at my analytics today, I did notice a change in my own ranking on a couple of my sites, particularly those that do have an exact match in the domain name. Although they only seemed to have dropped a couple spots and still on the first page, it does worry me since they generate a decent amount of passive income every month. And I also hear the algorithm update is still taking affect, so I'm not going to keep my hopes up, I'm just going to wait and see until tomorrow and hopefully the authority site model I created should be enough to keep me on the first page.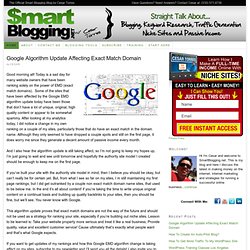 Smart Blogging: How To Market Your Business Online the Smart Way!
About Paul « The Good Greatsby
When Paul Johnson was a kid he swore he would never sell out…but nobody ever asked him to. Not even once. Now he would give anything to have that chance–the chance to sell out. Today he writes for the simple joy of creating something that will make people think…and hopefully those people will think about how much they like him and want to give him money. And once those people have given him money he'll use it to buy nice things that will impress his friends.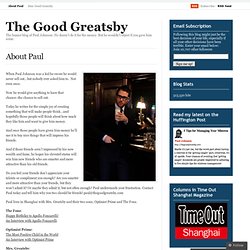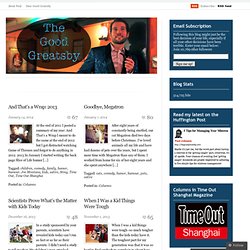 And That's a Wrap: 2013 At the end of 2011 I posted a summary of my year: And That's a Wrap I meant to do the same at the end of 2012 but I got distracted watching Game of Thrones and forgot to do anything in 2012. 2013 In January I started writing the back page Slice of Life humor […] Goodbye, Megatron After eight years of constantly being startled, our cat Megatron died two days before Christmas.
The Good Greatsby
Blog Tips – The Blog
10 Realizations of a DSLR Newbie
Travel Tips | Kaleidoscopic Wandering
It's never enough to just travel. Every time we hit the road, we consider what we learned from past trials and tribulations in order to make this trip a bit easier than the one before. In my travels, I've picked up a number of tidbits, and countless other travelers have done the same. Frequently changing travel tips will be featured on the front page of Kaleidoscopic Wandering and then archived along with additional resources and related posts in the categories below. Family Travel Health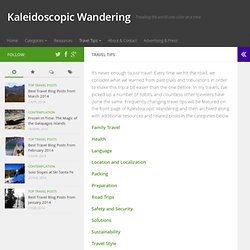 Gabby Giffords and Mark Kelly Be passionate. Be courageous. Be your best. On January 8, 2011, Congresswoman Gabby Giffords was shot in the head while meeting constituents in her home town of Tucson, Arizona. Her husband, the astronaut Mark Kelly, immediately flew to be by her side.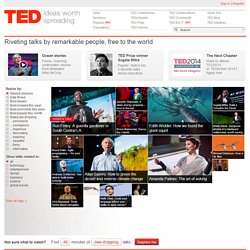 Basics4Mac - Your Personal Mac Guide - Tips & Live Help
A see all of your notifications in one place On-screen notifications Click to see a larger image Prior to Mountain Lion, every app used its own method for sending you notifications such as reminders, new mail messages or software updates. Mountain Lion has a new feature called Notification Center that allows apps to use a central system so that notifications are uniform and you have a way to go back and see any notifications you might have missed.