Daniel Ilabaca (23-01-1988)
Daniel ilabaca - BoF. Most interesting photos tagged with danielilabaca. Badge creator Use Flickriver Badge Creator to create a badge linking to your photos, your group or any other Flickriver view.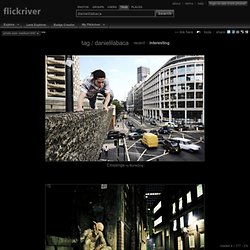 You can place your badge on your Flickr profile, Blog or Website. Add to your iGoogle or Netvibes page Flickriver widget for iGoogle or Netvibes can display almost any Flickriver view - most interesting today, by user, by group, by tag etc. Daniel Ilabaca Photos | Myspace. Jump Magazine #9 - Daniel Ilabaca. Untitled Image | Marvel Images | Downloads & Extras.
2004
2005. 2006. 2007. 2008. 2009. 2010. 2011.
---