Research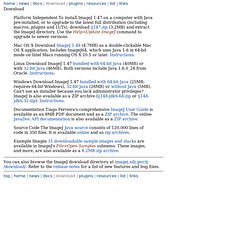 home | news | docs | download | plugins | resources | list | links Download Platform Independent To install ImageJ 1.47 on a computer with Java pre-installed, or to upgrade to the latest full distribution (including macros, plugins and LUTs), download ij147.zip (3.2MB) and extract the ImageJ directory. Use the Help>Update ImageJ command to upgrade to newer versions. Mac OS X Download ImageJ 1.48 (4.7MB) as a double-clickable Mac OS X application. Includes ImageJ64, which uses Java 1.6 in 64-bit mode on Intel Macs running OS X 10.5 or later.
image J
immunpräzipitation protokoll
Startseite Intranet
cell counter program from Image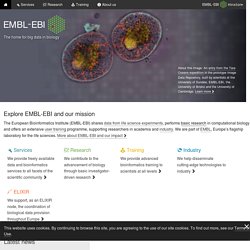 Whole-genome dataset for bread wheat now available in Ensembl Plants An improved genome sequence for bread wheat including more than 100,000 genes has been released in Ensembl Plants. Generated under the auspices of the International Wheat Genome Sequencing Consortium (IWGSC), the Chromosome Survey Sequence represents the most complete version of the wheat genome to date.
Our research focuses on the development and application of computational methods to improve the understanding of biological systems. The Figure illustrates how our work is divided into three interlinked areas: 1. Technique Development: which includes software for multiple sequence alignment and analysis, protein structure and prediction and sequence analysis. 2. General Analysis: where we apply our methods to large collections of biological data.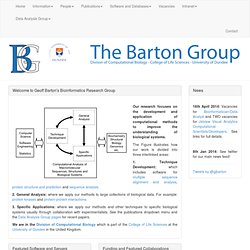 Barton Group