Funny 2
How to be Annoying
This is going to blow your mind, so steady yourself: A carton of eggs could potentially have eggs in it. Yes.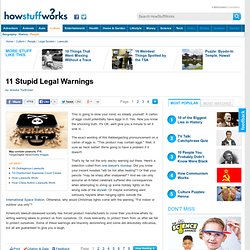 15 Funny and Awesome GIFs
girl-gets-owned.jpg (484×756)
Best of Paranoid Parrot | Meme Pics
Paranoid Parrot is a meme that sums up all those experiences that paranoid people tend to have. I can in all honesty say that it's scary to how much of this I can relate to. Paranoid Parrot can be paranoid about anything: its own health, other peoples' intentions, and various monsters of the mind. Personally, I blame the scaremongering media.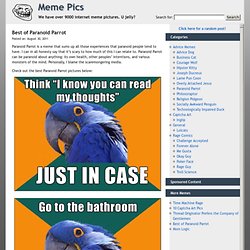 Subtitled - Tetris Melody: Complete History Of The Soviet Union. - English and Dutch
What Happens When BP Spills Coffee? (Video)
Everyone Wants to be a Superhero
This was found on the newsgroup: rec.humor.funny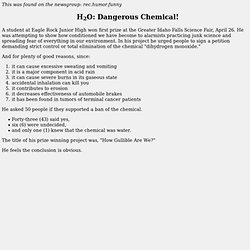 A blonde walks into a bank in New York City and asks for the loan officer.