Reverse Engineering
www.blackhat.com/presentations/bh-europe-04/bh-eu-04-dehaas/bh-eu-04-dehaas.pdf
Home Page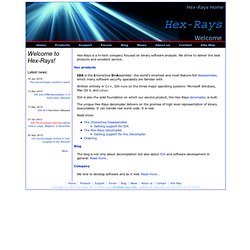 Welcome to Hex-Rays! Latest news: Hex-Rays is a hi-tech company focused on binary software analysis.
Contact Me E-Mail: CrackZ__(at)hotmail(dot)com (note 2 underscores). ICQ: #131635002.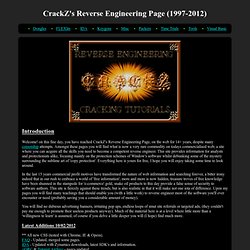 Reverse engineering (RE) used to be a nefarious term. It formerly meant making a copy of a product, or the outright stealing of ideas from competitors. In current usage, however, RE has taken on a more positive character and now simply refers to the process of creating a descriptive data set from a physical object.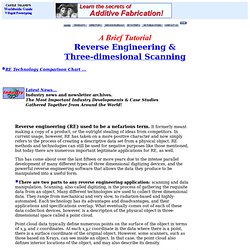 Reverse Engineering (Tutorial) - Antionline Forums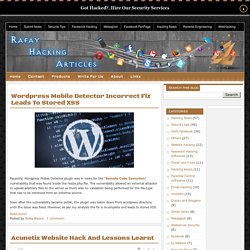 Every hacker has his own manifesto, and this is what our team member "Rafael Souza" has sent to us as his manifesto. This is my manifest... I dedicated more than half of my life to studying the martial arts, and the study of "Hacking";these two seemingly unrelated paths, found many common points that I would like to share. The first commonality is that normally people today are more interested in products "fast food", something that is fast, easy, with minimal effort and maximum results.
--------------------------------------------------------- ---===> Reverse Engineering Tutorial <===--- --==> For Beginners <==-- on Windows --------------------------------------------------------- -= SECTION 1 (Misc. information) =-I. WHAT THIS TUTORIAL WILL COVERII. PREFACEIII. REQUIREMENTSIV.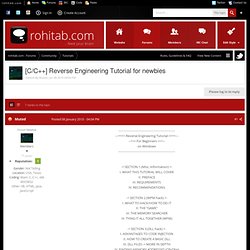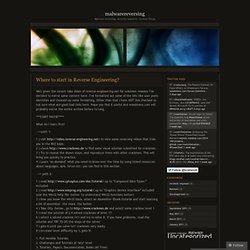 Well given the recent take down of reverse-engineering.net for unknown reasons I've decided to mirror some content here. I've formatted out some of the bits like user posts identities and cleaned up some formatting. Other than that I have NOT link checked so not sure what are good/bad links here. Hope you find it useful and woodmann.com will probably mirror the entire archive before to long. What do I learn first?