Info musica
Es bastante común que el principiante tenga un miedo atroz al conocimiento exhaustivo de la teoría y la armonía en la música.
Cómo formar acordes instantáneamente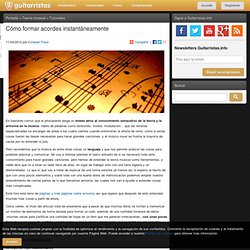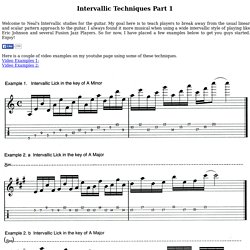 Welcome to Neal's Intervallic studies for the guitar. My goal here is to teach players to break away from the usual linear and scalar pattern approach to the guitar. I always found it more musical when using a wide intervallic style of playing like Eric Johnson and several Fusion Jazz Players.
JGuitar