Wp coding
Table Of Content Below is the index of the topics that we will go through: Structuring This is a very important part in designing a web layout. We need to structure our layout before open Photoshop. The first thing is the purpose of the layout.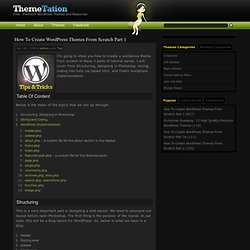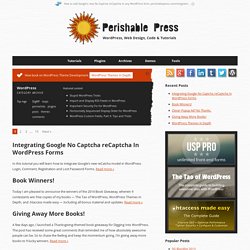 Category Archive for [ WordPress ]
When adding content to your sidebar, it's nice to be able to output clean, well-formatted markup. There are several ways to do this, including adding HTML directly in the theme template, installing a plugin, or simply using a widget. Widgets provide a great way of customizing sidebars and other widgetized areas, but as you may have seen in the source-code, the HTML is treated with all sorts of additional attributes, elements, and classes.
PHP 101 (part 1): Down the Rabbit Hole
(Tutorial) How to Create a Wordpress Theme from Scratch | Morz Design
WordPress as CMS - WP Garage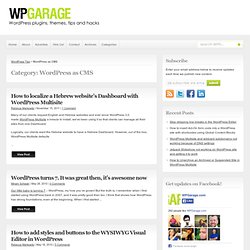 How to localize a Hebrew website's Dashboard with WordPress Multisite Many of our clients request English and Hebrew websites and ever since WordPress 3.0 made WordPress Multisite a breeze to install, we've been using it so that clients can manage all their sites from one Dashboard. Logically, our clients want the Hebrew website to have a Hebrew Dashboard. However, out of the box, WordPress Multisite defaults ...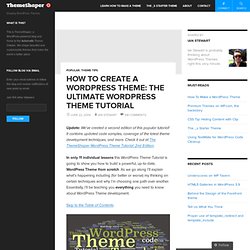 Update: We've created a second edition of this popular tutorial! It contains updated code samples, coverage of the latest theme development techniques, and more. Check it out at The ThemeShaper WordPress Theme Tutorial: 2nd Edition .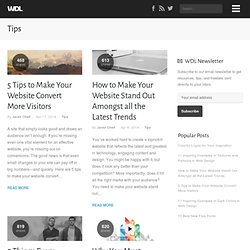 It is pretty interesting to realize that at the same time that design tools and techniques are always evolving, some principles remain the same. And usually these principles are the most important ones. Today we gathered a list with eight books we believe every designer should read. Some of them are old, others new, but they all have very important things we need to keep in mind when designing something. In case you heard of these books but never had the time to read them, take your time because it is worth it.
Tips | Web Design Ledger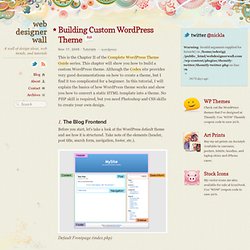 This is the Chapter II of the Complete WordPress Theme Guide series. This chapter will show you how to build a custom WordPress theme. Although the Codex site provides very good documentations on how to create a theme, but I find it too complicated for a beginner. In this tutorial, I will explain the basics of how WordPress theme works and show you how to convert a static HTML template into a theme.