Wp coding / tricks
WordPress as CMS - WP Garage. How to localize a Hebrew website's Dashboard with WordPress Multisite Many of our clients request English and Hebrew websites and ever since WordPress 3.0 made WordPress Multisite a breeze to install, we've been using it so that clients can manage all their sites from one Dashboard.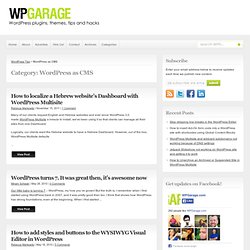 Logically, our clients want the Hebrew website to have a Hebrew Dashboard. However, out of the box, WordPress Multisite defaults.
Coding tips n tricks. Designing. How to Set Up a Wordpress Blog Using Localhost. How to set up Wordpress on a Wampserver. Recently, someone asked me how to set up a local Wamp server on their computer so they can test WordPress sites locally before uploading and editing online.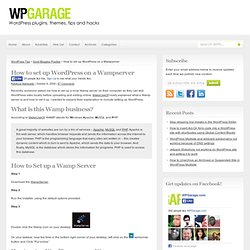 MakeUseOf nicely explained what a Wamp server is and how to set it up. I wanted to expand their explanation to include setting up WordPress. According to MakeUseOf, WAMP stands for Windows Apache, MySQL and PHP.
---