Photoshop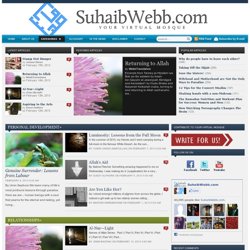 SuhaibWebb.com — Your Virtual Mosque
By Farah Abduz-Zahir Rhythms primordial soothing, inspiring, connecting to some hidden electron's orbit. In some inner recess synapses dance Listening. Smile plays on lips Heart alight chest heaves and inhales blessed blessed air made fragrant with the sounds of this recitation suspended in sound waves that permeate every alveolar crevice giving life suffuses into blood [...] By Omar Ead "And [yet], among the people are those who take other than Allah as equals [to Him]. They love them as they [should] love Allah. But those who believe are stronger in love for Allah.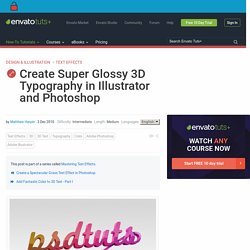 In today's tutorial we will demonstrate how to create super glossy 3D typography using Illustrator and Photoshop. Let's get started! Step 1
About Pablo Impallari. Impallari.com
This tutorial will walk you through how I created my new logo. It's nothing fancy – just a group of fonts appearing to overlap each other – giving it that three dimensional effect. It's fun and friendly – just how I want my brand to be.
Create a Simple Logo with Overlapping Text Effects | Fearless Flyer Web Design