Ropa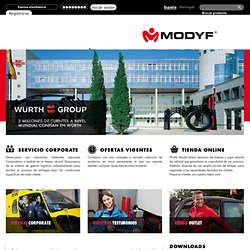 Destacamos por suministrar Uniformes laborales Corporativos a medida en un tiempo récord. Disponemos de un sistema de gestión logística individualizado para facilitar el proceso de entregas bajo las condiciones específicas de cada cliente. Contamos con una completa y variada colección de productos en stock permanente, lo que nos permite atender cualquier necesidad en todo momento.
comprar ropa térmica, comprar ropa de trabajo, zapatillas de seguridad, ropa calzado trabajo, ropa alta visibilidad, ropa de trabajo uniformes
cause for design
Compra Camisetas Personalizadas - Venta Camisetas Divertidas - Camisetas Originales - Camisetas Películas - Camisetas Frikis - Camisetas Online - Camisetas Fútbol
Hey Doc, look, I'll level with you. The sales of your latest book? They're not great. People just aren't really responding to the whole green eggs thing. They just don't sound appetizing.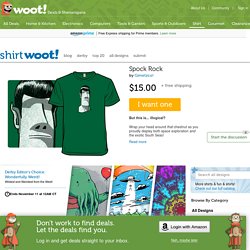 T-Shirts selbst gestalten - Fun T-Shirts selbst gestalten - Lady Tshirts, Kinder T-Shirts, Individuelle T-Shirts selbst gestalten
T-Shirts - Home Page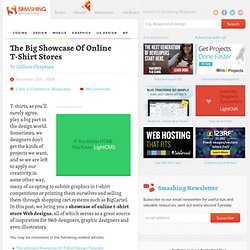 The Big Showcase Of Online T-Shirt Stores - Smashing Magazine
Advertisement T-shirts, as you'll surely agree, play a big part in the design world. Sometimes, we designers don't get the kinds of projects we want, and so we are left to apply our creativity in some other way, many of us opting to submit graphics in t-shirt competitions or printing them ourselves and selling them through shopping cart systems such as BigCartel. In this post, we bring you a showcase of online t-shirt store Web designs, all of which serves as a great source of inspiration for Web designers, graphic designers and even illustrators. You may be interested in the following related articles: T-Shirt Store Web Design
Retro Styled T-Shirts Inspired By Your Favourite Movies.
Cuppa-t-shirts.co.nz the independent t-shirt label of humorous techno culture.
<div id="javascript-nag" class="notice"><p> Take full advantage of our site features by enabling JavaScript. <a href="http://www.etsy.com/ca/help/article/372">Learn more</a>. </p></div>