Linux
Packages: Ubuntu Debian Fedora Suse Arch Gentoo Source Introduction UNetbootin allows you to create bootable Live USB drives for Ubuntu, Fedora, and other Linux distributions without burning a CD.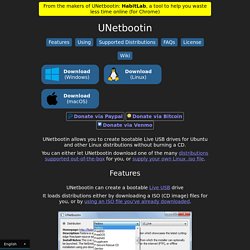 Document écrit par G.DELAFOND (gerard at delafond.org). Logo d'André Pascual (http://www.linuxgraphic.org) Version du 28/03/2010 Introduction Utiliser ce guide, trouver de l'aide ailleurs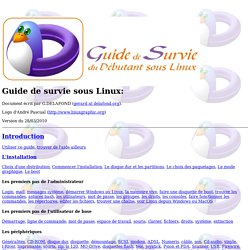 Mandriva support programs for businesses Mandriva provides technical support level 1, 2 and 3, which covers the installation of Linux distributions and software, configuration, performance improvement, maintenance and software technology watch. Discover R&D plays an essential part in Mandriva S.A's business operations. At Mandriva, we define innovation as anything that breaks with the past and creates value, as perceived by customers, in terms of processes, organizational models, technical solutions or the way we do business.