Artists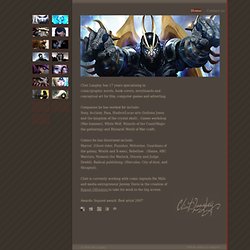 Clint Langley, has 17 years specialising in comic/graphic novels, book covers, storyboards and conceptual art for film, computer games and adverting. Companies he has worked for include: Sony, Acclaim, Fasa, Hasbro/Lucas arts (Indiana Jones and the kingdom of the crystal skull) , Games workshop (War hammer), White Wolf, Wizards of the Coast(Magic the gathering) and Blizzard( World of War craft). Comics he has illustrated include: Marvel. (Ghost rider, Punisher, Wolverine, Guardians of the galaxy, Wraith and X-men), Rebellion .
Clint Langley::Home::
Daniel Dociu
Tony DiTerlizzi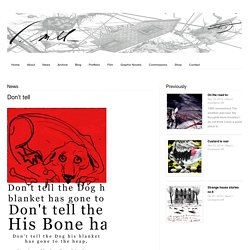 Signed editions from Ian Miller –contact at : sales@ian-miller.org And a silly scrawl under the signature. Four hundred and sixteen pages of nonsense. Price including postage: £15.00 Also available from : Oneiros Books http://www.paraphiliamagazine.com/oneirosbooks/
Ian Miller
Rodney Matthews
Tae Young Choi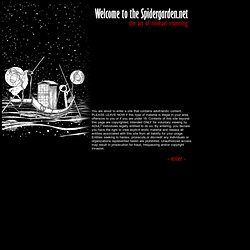 Michael Manning
You are about to enter a site that contains adult/erotic content. PLEASE LEAVE NOW if this type of material is illegal in your area, offensive to you or if you are under 18. Contents of this site beyond this page are copyrighted, intended ONLY for voluntary viewing by ADULT individuals legally entitled to do so.
Paul Bonner
Michael Whelan
Raymond Swanland