Tv/Movie
Yamato Nadeshiko Shichi Henge Japanese Drama
Ctrl (TV Series 2009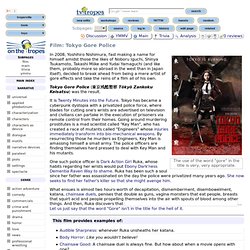 The use of the word "gore" in the title is very, very appropriate.
Tokyo Gore Police
Samurai Jack
Veronika Decides to Die (2009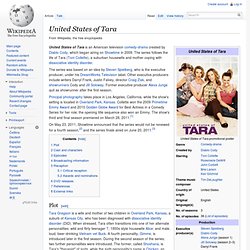 United States of Tara
United States of Tara is an American television comedy-drama created by Diablo Cody , which began airing on Showtime in 2009.
Blue Submarine No. 6 ( 青の6号 , Ao no Roku-gō ? , literally "Blue #6") , romanized in Japan as "Blue Sub 006", is a post-apocalyptic manga series written and illustrated by Satoru Ozawa , first published in 1967 by Akita Shoten . The manga was subsequently adapted into a four-episode original video animation (OVA) series by Gonzo .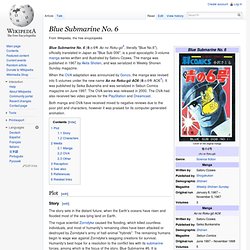 Blue Submarine No. 6
Teen Titans
The Pretender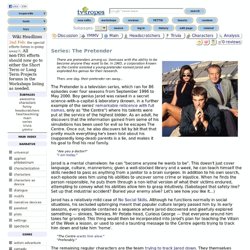 There are pretenders among us. Geniuses with the ability to be become anyone they want to be.
Boards :: "Dead Like Me" (2003) :: Best line of the whole series.