School
Humans vs. Zombies :: Source. Half.com: Textbooks , Books , Music , Movies , Games , Video Games. Home. Java in a Nutshell Example Code. The Java programming examples shown here are from the book Java in a Nutshell, by David Flanagan, published by O'Reilly & Associates.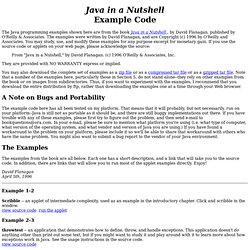 The examples were written by David Flanagan, and are Copyright (c) 1996 by O'Reilly and Associates. You may study, use, and modify these examples for any purpose excerpt for monetary gain. If you use the source code or applets on your web page, please acknowledge the source: Financial Aid. Welcome Back!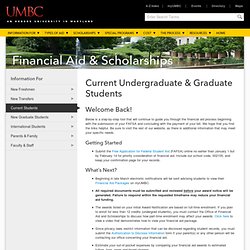 Below is a step-by-step tool that will continue to guide you through the financial aid process beginning with the submission of your FAFSA and concluding with the payment of your bill. We hope that you find the links helpful. Be sure to visit the rest of our website, as there is additional information that may meet your specific needs. Getting Started.
Assignment1
International Media Center. International Media Center Welcome to the Spring Semester!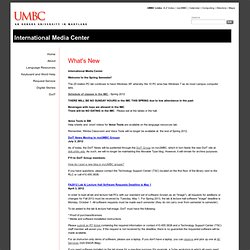 The 25 station PC lab continues to have Windows XP, whereby the 10 PC area has Windows 7 as do most campus computer labs. Schedule of classes in the IMC - Spring 2012. UMBC Humans vs Zombies. WorkingFromHome.pdf (application/pdf Object) 20 Best Websites To Download Free EBooks. We understand that reading is the simplest way for human to derive and constructing meaning in order to gain a particular knowledge from a source.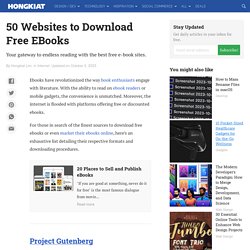 This tendency has been digitized when books evolve into digital media equivalent – E-Books. It would be nice if we're able to download free e-book and take it with us. That's why we've again crawled deep into the Internet to compile this list of 20 places to download free e-books for your use. Full list after jump. Code Jam. Information Systems - UMBC. Welcome to the Department of Information Systems Thank you for visiting the webpage of the Department of Information Systems (IS).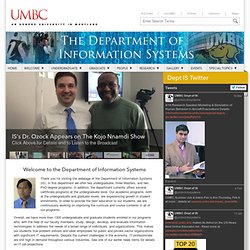 In this department we offer two undergraduate, three Masters, and two PhD degree programs. In addition, the department currently offers several certificate programs at the undergraduate level. Jbutton java api. Trying to figure out this JavaScript bookmarklet. Information Systems - UMBC. Welcome to the Department of Information Systems Thank you for visiting the webpage of the Department of Information Systems (IS).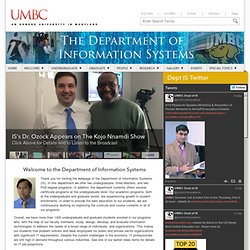 In this department we offer two undergraduate, three Masters, and two PhD degree programs. In addition, the department currently offers several certificate programs at the undergraduate level. Utilize Synergy of Business Fundamentals. Student Workstation. Aetna Student Health.
Office of the Registrar. Today's Most Popular Study Guides. STOCK PHOTOS. The leading free stock photography site. Office of Academic Services.
---