Occult and New Age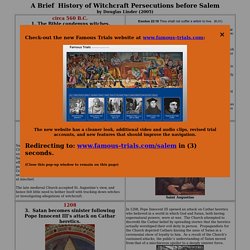 Outbreaks of witchcraft hysteria, with subsequent mass executions, began to appear in the early 1500s. Authorities in Geneva, Switzerland burned 500 acccused witches at the stake in 1515. Nine years later in Como, Italy, a spreading spiral of witchcraft charges led to as many as 1000 executions.
A History of Witchcraft Persecutions
Daily Growth Tarot Card - January 17, 2014 The Chariot A struggle or conflict, yet strong potential for triumph over adversity. The Chariot stands for the great leap forward. It shows that we can detach ourselves from our familiar surroundings and go our own way.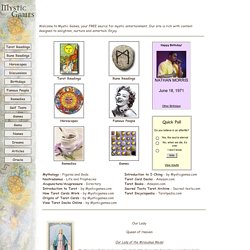 Astrology Aromatherapy Tarot Occult Metaphysics