Occult and New Age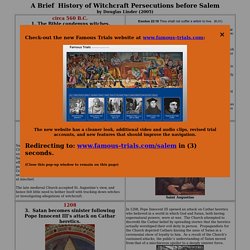 Outbreaks of witchcraft hysteria, with subsequent mass executions, began to appear in the early 1500s. Authorities in Geneva, Switzerland burned 500 acccused witches at the stake in 1515. Nine years later in Como, Italy, a spreading spiral of witchcraft charges led to as many as 1000 executions.
A History of Witchcraft Persecutions
Daily Growth Tarot Card - April 19, 2014 The Empress Abundance, fruitfulness and fertility; perhaps marriage or children. The Empress personifies the inexhaustible power of nature, with which she continues to bring forth new life. She therefore represents liveliness, fertility, growth, and the birth of something new.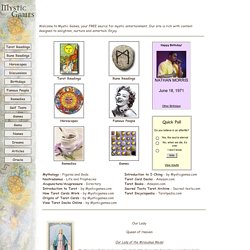 Astrology Aromatherapy Tarot Occult Metaphysics