PCB's
Minute Man Electronics Prototyping-Printed-Circuit Boards and Materials. DATAMARK™ Dry Transfer Letters by Datak The DATAMARK ™Dry Transfer (Rub-Down) series is economical because the sets are selective to keep them small; each set covers titles used in a specific segment of electronics.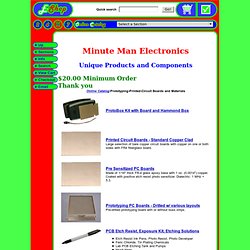 Small alpha/numeric sets are also listed in this series. The various electronic titles contain five sheets of titles plus one alpha/numeric characters sheet (sheet size: 3.25" x 5"). The alpha sets contain six sheets of both letters and numbers in an assortment of black, white and gold characters. DATAMARK ™ series characters should be protected with DATAKOAT or HARDKOAT protective coatings when used on panels or chassis.
DATAK's classic sharpness and high quality look is assured throughout.
Small PCB design/manufacture. Small PCB design/manufacture. Helios 2128 Amp Card « Orphan Audio. Send 'N Blend Support Thread. This is the offical support thread for the Send 'N Blend (SnB).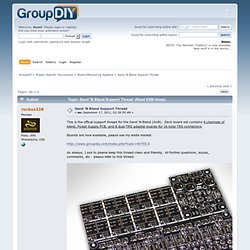 Each board set contains 4 channels of blend, Power Supply PCB, and 8 dual TRS adapter boards for 16 total TRS connectors. Boards are now available, please see my white market: As always, I ask to please keep this thread clean and friendly. Fritzing. Audio Kitchen.
---