Catholic
Silence and Solitude: Desert Fathers and Merton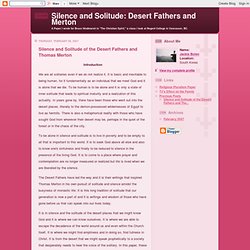 Introduction We are all solitaries even if we do not realize it. It is basic and inevitable to being human, for it fundamentally as an individual that we meet God and it is alone that we die.
Vatican Radio
Roman Catholic WebRing
Daily Catholic
By Deal W. Hudson The issue at the heart of an Evangelical Catholic movement is not about whether Catholics believe their faith is "good ...