AppleTech
Evidence presented by Samsung Apple SVP of Marketing Phil Schiller took the stand again today in the Samsung Patent Trial v2. Schiller was grilled on a number of emails Samsung came up with in discovery that painted Apple as paranoid about the rise of Android and Samsung's Galaxy line in particular. CNET covered one such email where Schiller seemed concerned with the quality of Samsung's Superbowl ad campaign: After watching one Samsung pre-Super Bowl ad Schiller wrote an email to Vincent, commenting on the ad.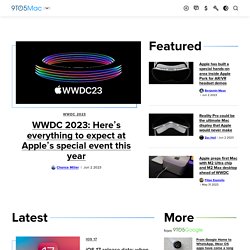 Jan 17, 2014 - 05:15 PM EST — AAPL: 540.67 (-13.58, -2.45%) | NASDAQ: 4197.582 (-21.107, -0.5%) Apple shares dip on first China Mobile iPhone day Apple (AAPL) fell on the first day that customers in China could start to buy iPhones through China Mobile… With no more carriers left to conquer, Apple's Tim Cook wept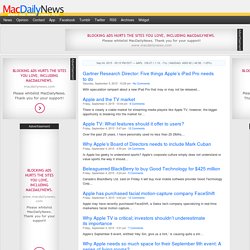 You're never too old to play with LEGO. The colorful, interlocking plastic bricks do wonders for creative thinking and enhancing your imagination, and they're fun too. We've picked out 10 cool, useful, and fun LEGO-themed or related apps and games that appeal to adults as much as—or even more so than—the young'uns that'll be pulling at your iPhone or iPad the moment they see them. Whether you're a big LEGO collector, a lapsed or current builder, or just someone with fond memories of a childhood filled with the bricks, these apps are sure to help keep the fire burning inside.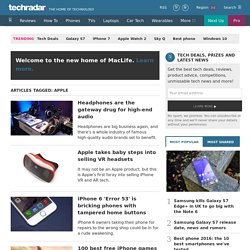 News