Physical
Printer. Eating 10 hot dogs in 6 minutes and belching the national anthem may impress your friends, but neither of those feats will do much for your body—at least not much good.
Instead, why not train yourself to do something that may actually pay off? We're not talking bench presses and interval training (though those do help). You can teach your body to cure itself from everyday health ailments—side stitches, first-date jitters, even hands that have fallen asleep. 10 Power Food Combos. The Oscar winning visionary filmmaker opened up during a Reddit AMA on Saturday afternoon.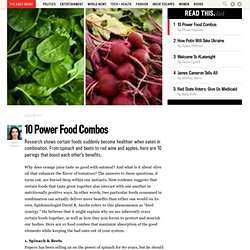 James Cameron, the acclaimed filmmaker behind sci-fi classics like Terminator, Aliens, and Terminator 2, as well as the blockbuster behemoths Titanic and Avatar, participated in a surprisingly candid Reddit AMA on Saturday afternoon. The self-proclaimed "king of the world" was online promoting Years of Living Dangerously, a 9-part documentary series about the filmmaking styles of top directors, which will premiere on Sunday, April 13 on Showtime. SexFacts_tsj.jpg (JPEG Image, 640x4251 pixels)
BMX. Alternative Abilities. Parkour. Violence. Skateboarding. Basketball. Surfing.
---