Netzpolitik
Open Data und Partizipation. Datenfresser: Der Informationstreibstoff von Google & Co. | Digital. Daten, Algorithmen und ihre Profiteure - Wie Internetfirmen und Staat sich unsere persönlichen Daten einverleiben.
Ein Vorabkapitel aus dem Buch "Die Datenfresser". Speichern Drucken Twitter. Freedomboxfoundation. News Organizations Should Stop Being Neutral on Net Neutrality. Many news organizations have a love-hate relationship with the Internet.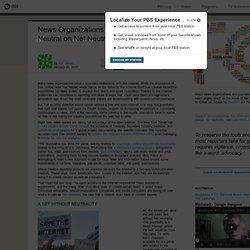 While the abundance of free, online news has helped wreak havoc on the industry, the Internet itself has created incredible possibilities for news outlets to expand their reach and spark innovation. Thanks to the Internet, audiences can contribute to reporting and news in ways that would have been unimaginable a generation ago. Even the most venerable papers are experimenting with crowdsourced journalism. But that exciting potential would vanish without a free and open Internet — a very real possibility that right now seems lost upon the Fourth Estate, despite its increasing investment in community contributions to news. Transmediale: Eine Politik der Plattformen. Wsis-05-tunis-doc7.pdf (application/pdf-Objekt) Placebo-Button: Gefühlte Kontrolle ist fast so gut wie echte | Digital. Ob Speichern in Cloudprogrammen oder Löschen des Facebook-Accounts – an vielen Stellen wird uns Kontrolle nur simuliert.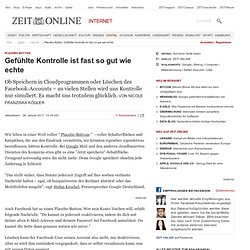 Es macht uns trotzdem glücklich. Speichern Drucken Twitter Facebook.
Barrierefreiheit. Wer hat Angst vor Wikileaks? - Kennzeichen Digital - Das Blog. Sie haben leider einen Link gewählt, dessen Zielseite nicht (mehr) verfügbar ist.
Das ist auch für uns bedauerlich und kann verschiedene Gründe haben, die wir im Folgenden näher darlegen wollen. Neben den nie ganz auszuschließenden technischen Gründen für einen "toten", nicht funktionierenden Link, gibt es eine Reihe rechtlicher Vorgaben und vertraglicher Verpflichtungen, nach denen wir einen großen Teil unserer Inhalte von den Webseiten des ZDF löschen müssen. 1. Staatsvertrag für das ZDF, Telemedienkonzept. Interviewing Glyn Moody: why we should worry about our own digital Freedom. « As stated in the about page on his blog, Glyn Moody has been a technology journalist and consultant for a quarter of a century, covering the Internet since March 1994, and the Free software world since 1995.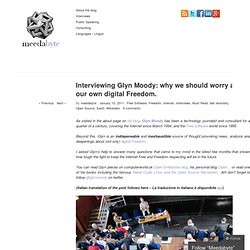 Beyond this, Glyn is an indispensable and inexhaustible source of thought provoking news, analysis and deepenings about (not only) digital Freedom. I asked Glyn's help to answer many questions that came to my mind in the latest few months that shown how tough the fight to keep the Internet Free and Freedom respecting will be in the future. (Italian translation of the post follows here – La traduzione in italiano è disponibile qui) More Music Sold Than Ever Before, Despite Piracy. Last week the BPI released their overview of 2010 sales volumes in the UK.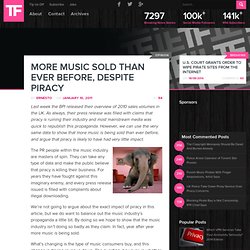 As always, their press release was filled with claims that piracy is ruining their industry and most mainstream media was quick to republish this propaganda. However, we can use the very same data to show that more music is being sold than ever before, and argue that piracy is likely to have had very little impact. The PR people within the music industry are masters of spin. They can take any type of data and make the public believe that piracy is killing their business. For years they have fought against this imaginary enemy, and every press release issued is filled with complaints about illegal downloading.
---