Job-hunting
Bilingual Edge: Job site for bilingual professionals and the employers who need them
Translation Jobs & Freelance Translation | Find Translation Work Online!
INFOMAREX International Translation Agency And Database
- translator.search-in.net - Worldwide Translator/Interpreter Database * Weltweite bersetzer- und Dolmetscher - Datenbank - free for everyone - bersetzerdatenbank - bersetzerliste - Dolmetscherdatenbank - Dolmetscherliste - kostenlos - interpreter & trans
Online Translator,Online Language Translator,english language to spanish language Translator,english language to spanish language translator,Spanish Language Translation, online language translation, french language translation. HOME
Translation Jobs for Freelance Translators, Translation Agencies | Directory of Translators and Interpreters | Translator resources
Freelancer.com is the world's largest freelancing, outsourcing, and crowdsourcing marketplace for small business. With over 10 million users, you can hire a freelancer to do your contract work at a fraction of the cost. Whether you need PHP developers, web designers, or content writers, you can outsource jobs within minutes. Browse through hundreds of skills including copywriting, data entry, and graphic design or more technical areas like coding HTML, programming MySQL, and designing CSS. Are you an entrepreneur just starting a company?
Freelancer.com | Online Jobs | Freelance Employment | Outsourcing Services | Programmers | Web Design | Freelancers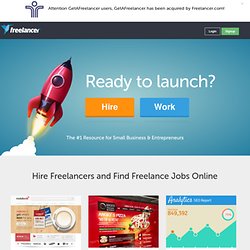 Attractif.biz : Annuaire des Traducteurs et Interprètes francophones International et Gratuit
Translator, Interpreter, and Tutor Language Translation
Translation Jobs, Proofreading Jobs, Interpreting Jobs, Editing Jobs, Subtitling Jobs, Writing Jobs for Freelance Translators and Translation Agencies at Trally.com !
aquarius.net 1995-2010 directory of localization experts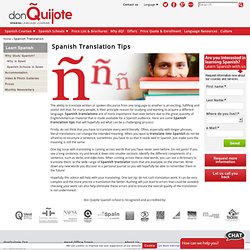 The ability to translate written or spoken discourse from one language to another is an exciting, fulfilling and useful skill that, for many people, is their principle reason for studying and wanting to acquire a different language. Spanish translations are of more importance than ever before due to the great quantity of English/American material that is made available for a Spanish audience. Here are some Spanish translation tips that will hopefully aid what can be a challenging process! Firstly, do not think that you have to translate every word literally. Often, especially with longer phrases, literal translations can change the intended meaning.
Language translation services, translator search and free online translation
Работа в Москве, подбор персонала, резюме, вакансии - поиск работы на Работа.ру (Rabota.ru), советы по трудоустройству
Search Jobs in Writing & Translation on Elance
Russian jobs | Get Translator Jobs
Russian - Freelance Programmers | Freelance Designers | Freelancer Design Work
Translation offers, freelance translators, translation services - The international discussion forum
Заказы на устный, письменный, закадровый перевод, редактирование, правку. * September 23, 2010
Find Freelancers| Find Jobs| Post Jobs| Outsource to Freelancers, Web Developers, Programmers - LimeExchange
Translators & translator resources - ProZ.com
Город переводчиков: вебсайт о переводчиках и для переводчиков
traducteurs.enligne-fr.com : The job, assignment and internship portal for translators France
Translation Jobs at TranslationDirectory.com
Russian Language Jobs