Cooking
15 Ways to Naturally Colour & Flavour White Chocolate. Creating desserts with dark and white chocolate is great, but sometimes you may get bored with the restricted choice of colours.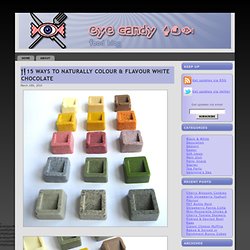 Since my recent post about the simple chocolate painting technique I've felt the urge to find methods to dye chocolate so I could paint more elaborate pictures. The difficulty is that chocolate doesn't mix well with regular liquid food colouring, so I decided to go with powder alternatives instead, some of them homemade. I refrained from using artificial food colouring. It's not that I condemn it because of fear of health risks – It's rather because I like being challenged. Good Ol' Homemade Brownies — Buns In My Oven. This may be a cooking blog, but I find myself sharing some of my deepest, darkest secrets (never having tried oatmeal before, for instance) here.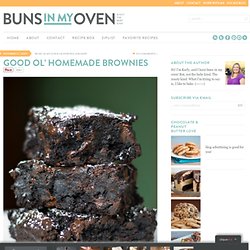 So far you all have accepted me and all the horrible things I've kept hidden for years and years. I can only hope that you will continue to stand by my side as I reveal this next bit of private information about myself. I prefer my brownies to be made from a box mix. I'm sorry, okay? It's just who I am and I have to be me. How To Make Banana Cake. I've had plenty of banana bread in my day.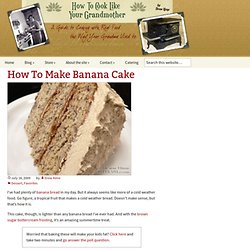 But it always seems like more of a cold weather food. Go figure, a tropical fruit that makes a cold weather bread. Doesn't make sense, but that's how it is. This cake, though, is lighter than any banana bread I've ever had. Online Video Cooking School. Marijuana Ice Cream Recipe | BudFacts.com. Who can resist the comfort of an ice cream, more so, when it was added with the twist of marijuana?
With this delectable piece, you will surely hit the kitchen and start creating your concoction. Consuming the drug in this form will surely remove you worries of the smoke that you probably are getting irritated at. And for those who have not tried cannabis, this would probably push you to taste some.
---