conversion
Get flash to fully experience Pearltrees
Vous avez un produit à vendre ?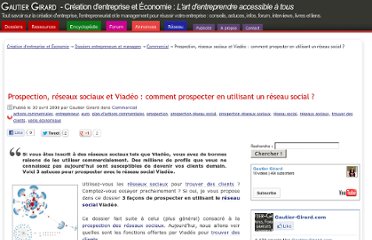 Utilisez-vous les réseaux sociaux pour trouver des clients ? Comptez-vous essayer prochainement ? Si oui, je vous propose dans ce dossier 3 façons de prospecter en utilisant le réseau social Viadéo .
Le taux d'ouverture de vos newsletters et de vos emails séquentiels vous déçoit ? Voici 5 techniques pour pousser vos abonnés à lire tous vos emails. Utilisez le terme "voici"
Testapic est un service qui permet aux éditeurs de sites web (entreprises, webmasters indépendants ou blogueurs) de tester leur site auprès du public .
Vous êtes en train de développer le site du siècle, le futur Facebook ou le prochain Amazon… mais avant de lancer votre première version beta (ou alpha), vous aurez sûrement besoin d'avoir un peu plus que juste l'avis de votre copine.
Call to action in web design — and in user experience (UX) in particular — is a term used for elements in a web page that solicit an action from the user. The most popular manifestation of call to action in web interfaces comes in the form of clickable buttons that when clicked, perform an action (e.g. "Buy this now!")
The Landing Page Optimization Process [Infographic] Landing page optimization is all about making your pages perform better by hypothesizing how the context of use could be improved with regard to how your visitors are experiencing your landing page. Learn about the process with a case study infographic.
What do you put on your website and where do you put it?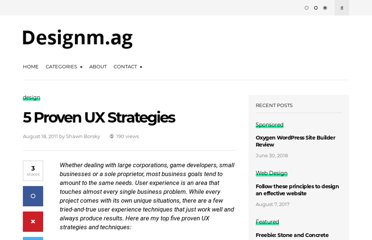 Learn how to earn $125 or more per hour as a freelancer - Click Here Whether dealing with large corporations, game developers, small businesses or a sole proprietor, most business goals tend to amount to the same needs. User experience is an area that touches almost every single business problem.