Utilitaires
© Groupe PEU-ADSL • Page d'index
TV LED, Edge LED, Full LED, Local Dimming, rétroéclairage LED, quelques explications - LCD Compare
On vous parle sans arrêt des nouvelles TV LED ? Vous avez l'impression que la technologie LED Edge ou Full LED est une obligation pour votre prochain achat ? Mais savez-vous vraiment quelles sont les différences entre les TV LED et les précédents modèles ? Nous allons essayer de vous aider !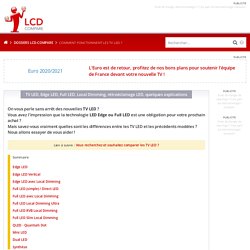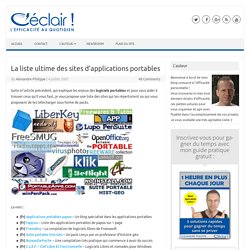 Suite à l' article précédent , qui explique les enjeux des et pour vous aider à trouver ceux qu'il vous faut, je vous propose une liste des sites qui les répertorient ou qui vous proposent de les télécharger sous forme de packs. La voici : </b>*}
How TARGET="_parent" works
Divers - Google Notebook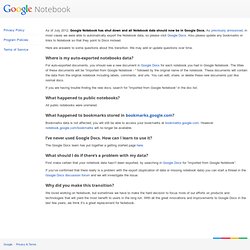 As of July 2012, Google Notebook has shut down and all Notebook data should now be in Google Docs.
Firefox => Accueil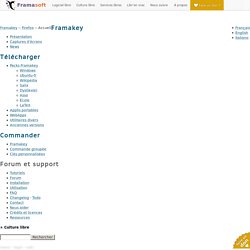 Félicitations : vous êtes actuellement connecté sur internet avec le navigateur Firefox de votre FramaKey ! Pour étendre les possibilités de votre navigateur, vous pouvez lui adjoindre des extensions. En savoir plus . Vous pouvez aussi lire la Foire Aux Questions afin de savoir comment tirer pleinement parti de vos applications web FramaKey. Enfin, pourquoi ne pas en profiter pour aller visiter le site http://www.framasoft.net/ et découvrir d'autres logiciels libres ?