Ressources Web
Create RSS Feed & Publish Podcast | Display RSS Feed on Your WebSite - RapidFeeds
Blue Curves Blue Curves was originally designed for Joomla 1.5 but because it received a lot of good feedback and upgrade requests we have now migrated it to be used with Joomla 2.5 and 3.0!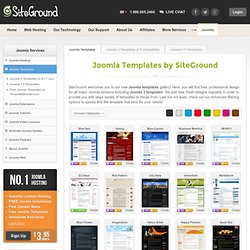 Joomla Template Galerie mit über 3100 Templates
Home
MP3 « А наздраве!
Nazdrave-MP3 is a WordPress plugin which allows you to embed an Adobe Flash MP3-player in your blog, using simple [mp3] tags like this: [ mp3 ] /wp-content/uploads/malmsteen – amberdawn.mp3 [/mp3] This plugin supports passing tag attributes to the player, like standard HTML.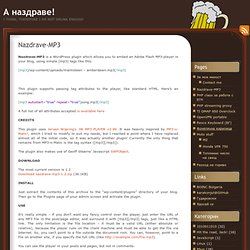 Mediacaster takes over the normal Media manager in WordPress, and allows to seemslessly insert Audio, Video and non-image files on your site. Supported media formats include: .mp3, .m4a, .aac, .flv, .f4v, .f4b, .mp4, .m4v, .mov, .3pg and .3p2. Other file types are treated as downloads.
Mediacaster Plugin For WordPress
Insérer vos médias mobiles dans Wordpress - Wandeo
Bonjour, Nous avons développé une application vous permettant d'insérer vos médias sur vos blogs Wordpress. Pour l'utiliser vous devrez vous inscrire sur wandeo.com (site en anglais et en français). Une fois inscrit, un email (type: nomdecompte.codesecret@wandeo.com) vous sera délivré. Entrez cette adresse sur votre téléphone portable comme contact ("my wandeo" par exemple) et envoyez ensuite vos médias par mms ou mail directement. Pour gérer votre média, vous vous logguez et allez dans la rubrique "Mes médias".
Support Officiel : Communauté Francophone des Utilisateurs de Xoops
Wix est un constructeur de sites à "créer soi-même": un outil en ligne gratuit qui vous permet de créer et de personnaliser vos propres sites web. Construit avec une interface puissante et facile à utiliser, Wix vous donne un contrôle total sur la conception de votre site web sans rien connaître sur le codage de fantaisie ou la programmation. Découvrez les sites réalisés en utilisant Wix. Ou lancez-vous et créez le vôtre. Consultez notre superbe collection de modèles gratuits.