Tutoriaux beauté
The Finger-Wave Hair Tutorial
Quick question: How awesome would it be to have your very own glam squad in the comfort of your own home? Thanks to YouTube and their massive makeup how-to library of makeup tutorials, now you actually do.
The 10 Best YouTube Makeup Tutorials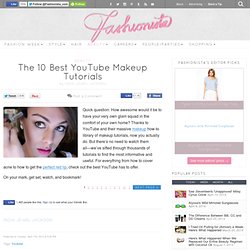 Les meilleurs tutos de Lisa Eldridge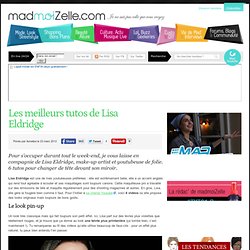 Pondu par Annelise le 23 mars 2012
Hair Week: My Messy Bun
Hair Week: The 5-Minute (Red Carpet Ready) Up-Do
OMG can you believe it's almost the end of Hair Week !?
Hair Week: Simple, Sassy "S" Curls
Did anyone try out yesterday's Hair Week hairdo called the waterfall braid ? If so, don't forget to upload pics for a chance to be featured in our Pics + Videos Gallery ! Anyway, today Travisean and I are going to show you how to achieve perfect "S" curls.
To create some of this season's most eye-catching runway looks, we've tasked up-and-coming bloggers to imitate gorgeous beauty from Dior, Miu Miu, Chanel, DVF and Nina Ricci . Each gal went high def with Make Up For Ever, using the HD Invisible Cover Foundation and Concealer to create a perfect palette for fashion's most beautiful eyes, lips and cheeks . Not only are these emerging trendspotters runway-worthy, but they've let us share their secrets too, with a step-by-step guide to imitating the freshest faces from Fall.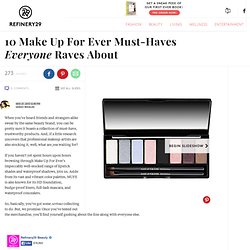 Style Bloggers Re-Create The Runway's Coolest Trends With Make Up For Ever
Hello Beautiful People!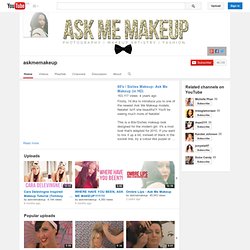 Chaîne de askmemakeup
Chaîne de SaraSabate
Girls, because we all have our sad/bad/mad hair moments when we *desperately* wish our hair were more this or less that (insert personal hair hell here), I wanted us to have a huge list of hairstyle resources that we could turn to for ideas and inspiration.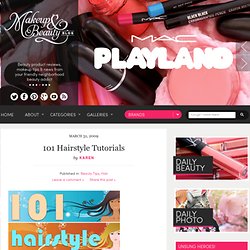 Honest, elegant and artistic describes my videos best. Inquiries - MichellePhanBusiness@gmail.com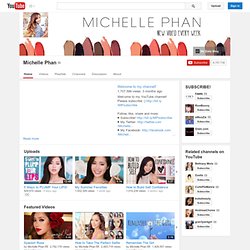 Barbie Transformation Tutorial