Epublishers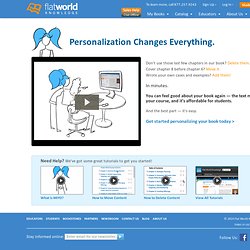 MIYO Customization Video
Don't use those last few chapters in our book? Delete them. Cover chapter 8 before chapter 6? Move it.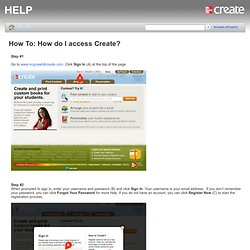 Create - Help > How To: How do I access Create?
Step #1 Go to www.mcgrawhillcreate.com. Click Sign In (A) at the top of the page. Step #2 When prompted to sign in, enter your username and password (B) and click Sign In.
Mozilla Firefox
EBL provides ebooks to academic and research, government and corporate libraries EBL is a radically innovative ebook library service whose features set it apart from its peers. It has hundreds of library customers around the globe, including some of the world's most prestigious academic and research institutions. Key Features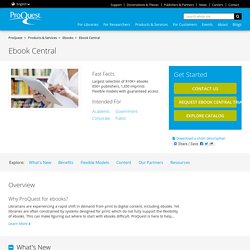 NetLibrary