Useful sites
Best Photos of the Year 2011. Posted Dec 15, 2011 Share This Gallery inShare29 The best photos of 2011 from around the globe.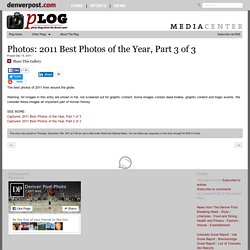 Warning: All images in this entry are shown in full, not screened out for graphic content. Some images contain dead bodies, graphic content and tragic events. We consider these images an important part of human history. Pimp That Snack.
Programs for Mac
Blogs. Forums. RELIC.
---