Blog Tools
My Profile. TypePad Hacks. Art of Travel Blogging: The Travel Blogging Community. Glennia / Dashboard. Google PageRank Checker - Check Google page rank instantly. Check PAGE RANK of Web site pages Instantly In order to check pagerank of a single web site, web page or domain name, please submit the URL of that web site, web page or domain name to the form below and click "Check PR" button. the free PR checker tool enables you to check the current pagerank of your web site instantly via the form above, however, you might consider to be quite boring to visit online page rank checking tool every time you'd like to check Google pagerank of your web pages.. so, it might be a good idea to put a small page rank icon to your site to check and display your Google rankings right on your web site pages.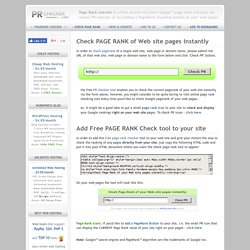 To check PR icons - click here. Add Free PAGE RANK Check tool to your site. My Work Desk. Got a Girlfriend Group? Share with Girlfriendology, Girlfriendology is looking for women's groups | Girlfriendology. Do you have a girlfriend group?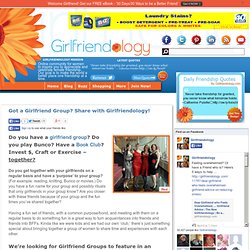 Do you play Bunco? Have a Book Club? Invest $, Craft or Exercise – together? Do you get together with your girlfriends on a regular basis and have a 'purpose' to your group? Make an Elegant and Simple Blog Web Layout Using Photoshop. This web design tutorial will show you the process of developing a PSD mockup of a clean and simple blog layout.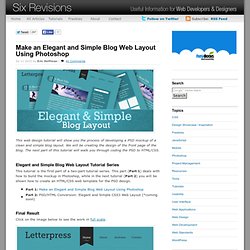 We will be creating the design of the front page of the blog. The next part of this tutorial will walk you through coding the PSD to HTML/CSS. Elegant and Simple Blog Web Layout Tutorial Series This tutorial is the first part of a two-part tutorial series. This part (Part 1) deals with how to build the mockup in Photoshop, while in the next tutorial (Part 2) you will be shown how to create an HTML/CSS web template for the PSD design.
Tour. Custom Twitter Backgrounds | Easy WAHM Websites.
---