Cool Photos
National Geographic Photo Contest 2011 - Alan Taylor - In Focus. National Geographic is currently holding its annual photo contest, with the deadline for submissions coming up on November 30.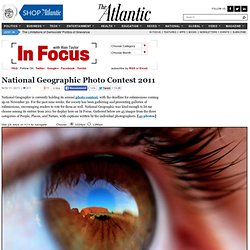 For the past nine weeks, the society has been gathering and presenting galleries of submissions, encouraging readers to vote for them as well. National Geographic was kind enough to let me choose among its entries from 2011 for display here on In Focus. Gathered below are 45 images from the three categories of People, Places, and Nature, with captions written by the individual photographers. [45 photos]
Best Wedding Photography of 2010 – ISPWP 1st Place Contest Winning Images. The ISPWP holds a members-only wedding photography contest four times a year.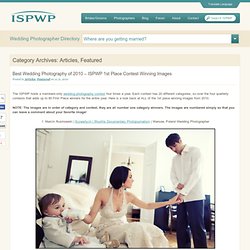 Each contest has 20 different categories, so over the four quarterly contests that adds up to 80 First Place winners for the entire year. Here is a look back at ALL of the 1st place winning images from 2010. NOTE: The images are in order of category and contest, they are all number one category winners. The images are numbered simply so that you can leave a comment about your favorite image! 1. Incredible Wildlife Photography | Peachy Green. Wildlife — By Stephanie on January 11, 2010 at 10:58 am Canada goose protects her young Ever have one of those moments when you think to yourself, "Boy, I wish I had my camera?!"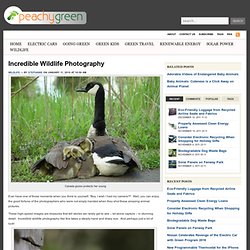 Well, you can enjoy the good fortune of the photographers who were not empty handed when they shot these amazing animal pictures. These high-speed images are treasures that tell stories we rarely get to see – let alone capture – in stunning detail. Incredible wildlife photography like this takes a steady hand and sharp eye. High Speed Liquid and Bubble Photographs by Heinz Maier.
It never ceases to amaze me: just when I think I've seen every possible permutation of an artform or technique—be it figurative sculpture, stop motion animation, or in this case, high speed photography—somebody comes along and manages to do something radically different.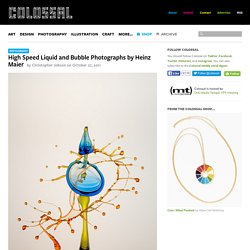 German photographer Heinz Maier says that he began taking photographs less than a year ago in late 2010. He claims to not know what direction he's heading in just yet, right now he's experimenting with macro photography, mostly insects, animals, and these delicate high speed water droplets. Personally, I think he's found a great direction. There are so many things happening here to make these photographs simply outstanding: the lighting, the colors, the occasional use of symmetry in the reflection of water, let alone the skill of knowing how to use the camera itself.
Guy travels the world and shoots one second of footage in each location. Earth View. Popular Architecture Art Prints. Popular Architecture « PrevNext » « Prev1234 ... 80Next » Video Transcript.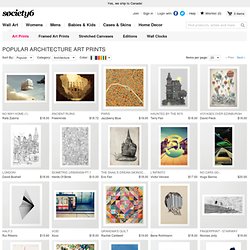 21 Images You Won't Believe Aren't Photoshopped (Part 8) This is the latest edition of our most popular feature, in which we demonstrate that the truth is stranger than Photoshop.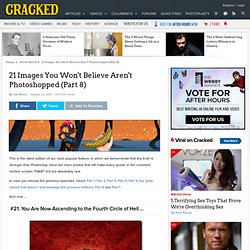 Here are more photos that will make every poster in the comment section scream "FAKE! " but are absolutely real. In case you missed the previous episodes, here's Part 1, Part 2, Part 3, Part 4, Part 5, the gritty reboot that doesn't acknowledge the previous editions, Part 6 and Part 7. Breathtaking Photos of Europe. Anyone who lives in Europe, has ever been there, or even dreamed of visiting knows the incredible variety, striking characteristics and history driven culture that exists on this continent.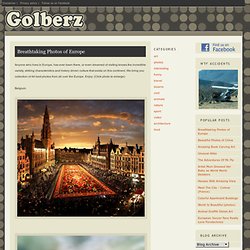 We bring you collection of 44 best photos from all over the Europe. Enjoy. (Click photo to enlarge) Belgium Croatia. 20 awesome examples of street art. Microscopic Images of Alcoholic Drinks | InsaneTwist.com. All of these impressive photos of alcoholic beverages under a microscope uncover the elements that make up some of our preferred tipples.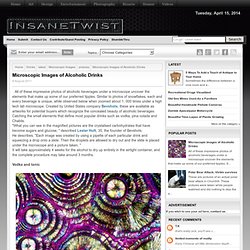 Similar to photos of snowflakes, each and every beverage is unique, while observed below when zoomed about 1, 000 times under a high tech lab microscope. Created by United States company Bevshots, these are available as artworks for potential buyers which recognize the concealed beauty of alcoholic beverages. Catching the small elements that define most popular drinks such as vodka, pina colada and Chablis.
"What you can see in the magnified pictures are the crystalised carbohydrates that have become sugars and glucose, " described Lester Hutt, 35, the founder of Bevshots. He describes, "Each image was created by using a pipette of each particular drink and squeezing a drop onto a slide. Simon Tong Photography - StumbleUpon. Best Pictures Of The Decade: The Noughties. TotallyCoolPix is all about the images and this is a retrospect all about the years 2000-2010 aka The Noughties.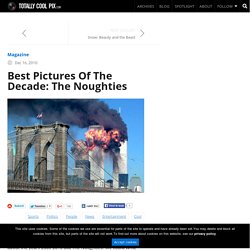 We could write about September 11th 2001 or the tsunami or countless earthquakes or the Middle East conflict or Barack Obama or Michael Schumacher or Saddam Hussein or Facebook or the human race. But we'll let the pictures speak for themselves. Note: The images are in no particular order, some contain graphic scenes and they are the personal choice of the editors. If you miss something, we're sorry. 28 Examples of Excellent Animal Photography Shots. November 24th, 2009 at 1:19 pm - Animal photography is one of the most challenging and rewarding form of photography.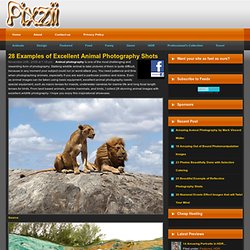 Stalking wildlife animal to take pictures of them is quite difficult, because in any moment your subject could run or worst attack you.
---