Scott Base Covers
The 1980s. Home Back - 1970s Links Antarctic and Polar Philately Polar philatelic history from Linns.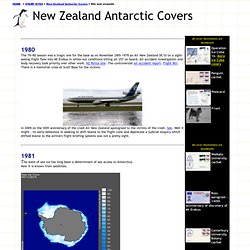 Polar Philately South-Pole.com Antarctic Philately from New Zealand NZ Post Office Ross Dependency eBay search for Ross Dependency in stamps. eBay search for Scott Base in stamps. Lots of Covers Antarctic Cinderellas Polar Philatelists - Chronology (many covers) Christchurch Philatelic Sales branch of New Zealand Post. Antarctic Philatelic Literature Hallett Station Covers - some with Scott Base cancels. The 1970s. Thelma Rogers - Scientific Officer - was the first woman to over-winter at Scott Base.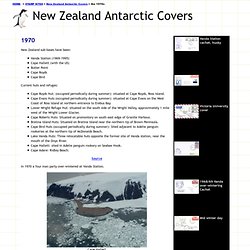 My brother Craig Law with the meteorites (and a cherry pie). K16 was the number of their field party. The 1960s. Dry Valleys Why are the dry valleys dry?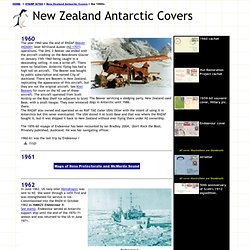 Basically snow melting exceeds the snow fall over the course of a year. Snow melting comes from the winds descending from the polar plateau. The air in these winds warms as it descends. The 1950s. New Zealand's Scott Base was established as part of the International Geophysical Year - IGY - joint Trans- Antarctic Expedition.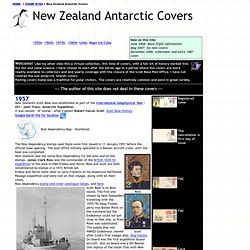 It was named - of course - after Captain Robert Falcon Scott. Scott Base History Google Earth file for location Ross Dependency Map - thumbnail. The Ross Dependency stamps used there were first issued in 11 January 1957 before the official base opening.