Rechtstaat
For the use of the term "democracy" as referring to a system involving multiparty elections, representative government, and freedom of speech, see Liberal democracy .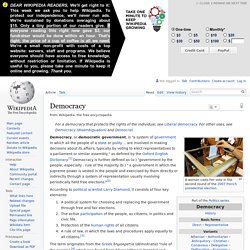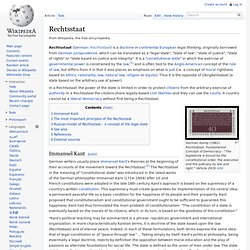 Rechtsstaat -power of the state is limited in order to protect citizens from the arbitrary exercise of authority
Rechtsstaat ( German : Rechtsstaat ) is a doctrine in continental European legal thinking, originally borrowed from German jurisprudence , which can be translated as a "legal state", "state of law", "state based on rights", "state based on justness" or "state based on justice and integrity".
Authority
The word authority is derived from the Latin word auctoritas , meaning invention, advice, opinion, influence , or command .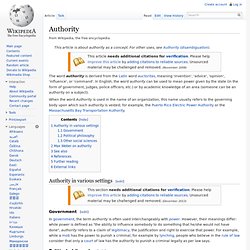 Liberal democracy is a form of government in which representative democracy operates under the principles of liberalism .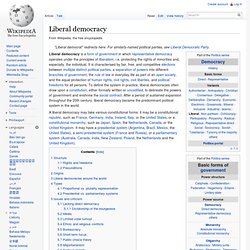 Liberal democracy
Nederlandse Grondwet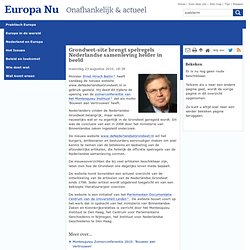 Grondwet-site brengt spelregels Nederlandse samenleving helder in beeld - Europa NU
maandag 23 augustus 2010 , 18:39 Minister Ernst Hirsch Ballin i heeft vandaag de nieuwe website www.deNederlandseGrondwet.nl in gebruik gesteld. Hij deed dit tijdens de opening van de zomerconferentie van het Montesquieu Instituut i dat als motto 'Bouwen aan Vertrouwen' heeft.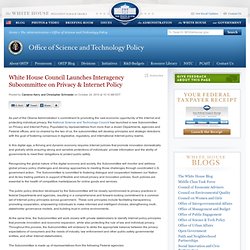 Posted by Cameron Kerry and Christopher Schroeder on October 24, 2010 at 10:10 AM EDT
White House Council Launches Interagency Subcommittee on Privacy & Internet Policy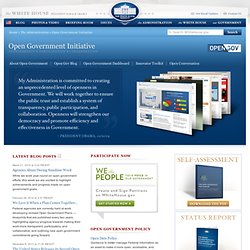 March 15, 2013 at 1:38 PM EDT Sunshine Week: Increasing Access to Publicly Funded Research During Sunshine Week, we celebrate the ways government can improve public use of government information.
Counter Democracy Politics In An Age Of Distrust.By PIERRE ROSAN
We zijn zo afhankelijk van ICT dat het gebruik van open standaarden als recht in de Grondwet hoort.
Open Standaarden vastleggen in Grondwet
Back in May, privacy online was the number one issue on everyone's minds.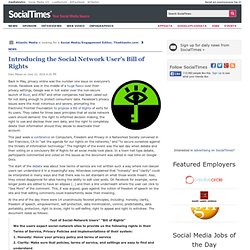 SN user's Bill of Rights
Openbaar Bestuur | Kluwer.nl
Last Friday was a scramble for government security personnel and independent privacy advocates, and should also have stood out to anyone concerned with the growth of online commerce, civic action, and social networking. The U.S. government's Office of Management and Budget, which is the locus of President Obama's drive toward transparency and open government , popped out three major initiatives that combine to potentially change the landscape for online identity and privacy, not only within government but across the Internet. In this blog I'll summarize the impacts of all three documents, as well as the next steps that I see necessary in these areas.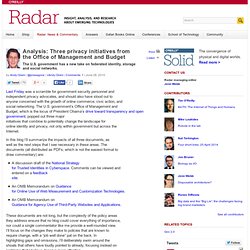 3 privacy initiatives from the Office of Manage
National Strategy forTrusted Identities inCybers
local, province, State, UN levels
@timberners_lee Snooping authorities thr
Web inventor: 'Snooping' authorities threaten Internet | EurActi