Daniel Elsberg
Get flash to fully experience Pearltrees
In an interview with the Daily Beast and with MSNBC, Daniel Ellsberg—who was the target of a White House hit squad himself in 1972—expressed fear that WikiLeaks founder Julian Assange's life is in danger:
RATIGAN: Do you see direct parallels between what's developing here and what you went through?
Daniel Ellsberg (born April 7, 1931) is a former United States military analyst who, while employed by the RAND Corporation , precipitated a national political controversy in 1971 when he released the Pentagon Papers , a top-secret Pentagon study of U.S. government decision-making in relation to the Vietnam War , to The New York Times and other newspapers. He was awarded the Right Livelihood Award in 2006.
The Ellsberg paradox is a paradox in decision theory and experimental economics in which people's choices violate the expected utility hypothesis . [ 1 ] One interpretation is that expected utility theory does not properly describe actual human choices. It is generally taken to be evidence for ambiguity aversion .
(updated below) A newly released study from students at Harvard's John F.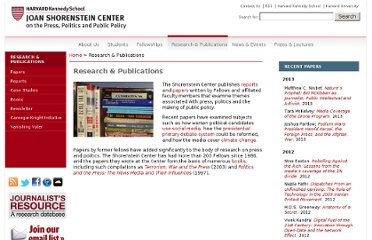 The Shorenstein Center publishes reports and papers written by Fellows and affiliated faculty members that examine themes associated with press, politics and the making of public policy.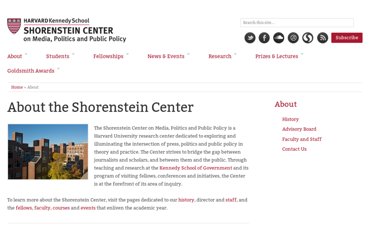 The Joan Shorenstein Center on the Press, Politics and Public Policy is a Harvard University research center dedicated to exploring and illuminating the intersection of press, politics and public policy in theory and practice. The Center strives to bridge the gap between journalists and scholars, and between them and the public.
On September 13, 2010, The New York Times Community Affairs Department and POV presented a panel discussion on the Pentagon Papers, Daniel Ellsberg, and the Times . The conversation, featuring Daniel Ellsberg, Max Frankel, former New York Times executive editor, and Adam Liptak, New York Times Supreme Court reporter, was moderated by Jill Abramson, managing editor of The New York Times . Jill Abramson: Good evening, everybody.