Glamourdoll
Doll
Music,computers,japan,Horror Films,Style
F L O A T I N G. Juste de l'eau (2014) 11 Paper Place.
Movies.io. Intab: Quick Look for you browser. Help!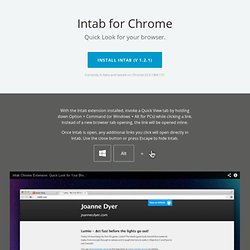 It's not working Win + alt + click just downloads the link for me instead of opening Intab. If you're on Windows, please try restarting Chrome. If that doesn't work, please yell at me over Twitter . Why Intab? Time Warner Inc. Comedy Central Official Site - TV Show Full Episodes & Funny Video Clips. Home - The Brief. I Can Has Cheezburger? - Lolcats n Funny Pictures - funny pictures - Cheezburger. Hitcents Services | Web Services | Creative Services | Hitcents.com.
---