BLOGOSPHERE
Links to other initiatives, efforts, organizations and opportunities of relevance to Force11
Related Efforts - Future of Research Communications
The Storytelling Animal: The Science of How We Came to Live and Breathe Stories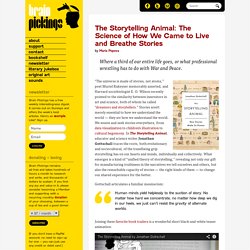 by Maria Popova Where a third of our entire life goes, or what professional wrestling has to do with War and Peace .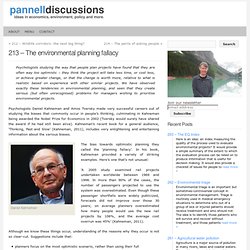 Psychologists studying the way that people plan projects have found that they are often way too optimistic – they think the project will take less time, or cost less, or achieve greater change, or that the change is worth more, relative to what is realistic based on experience with other similar projects.
Pannell Discussions » 213 – The environmental planning fallacy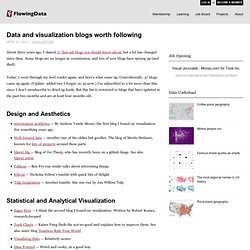 About three years ago, I shared 37 data-ish blogs you should know about , but a lot has changed since then.
Scientific American, others: Why pygmies are short
About | The Mind's Flight
Growing up my heroes were mostly scientists and writers – or people who were both: Charles Darwin and Charles Dickens; Jane Austen and Jane Goodall; Galileo, Stephen Jay Gould, Virginia Woolf and Gary Paulsen.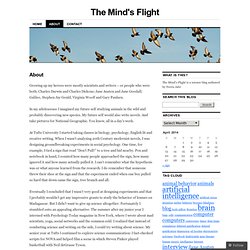 neurergus.org - Home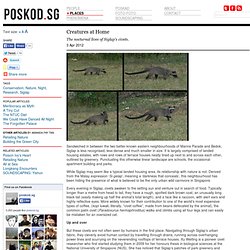 Sandwiched in between the two better-known eastern neighbourhoods of Marine Parade and Bedok, Siglap is less recognised, less dense and much smaller in size.
POSKOD.SG
REFERENCES | The Diet of the Common Palm Civet in Singapore
Corlett, R.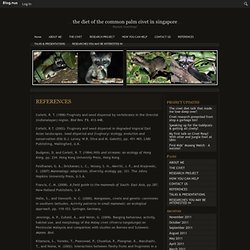 I know this is an old story, and I probably sound like a broken record, but facing this problem every day has left me fatigued; hopefully, this post will be cathartic and result in even a few more people becoming aware of this problem.
WRC Pulse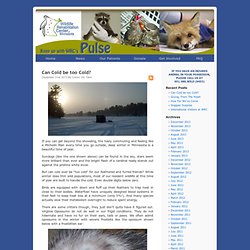 tropical shark's log
Ok, last September I set out with some awesome people to carry out some research on the blue sharks. Here is the trip report: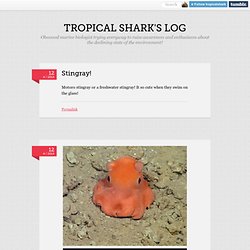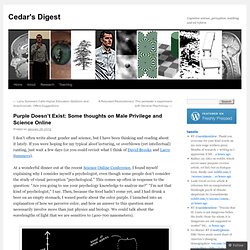 I don't often write about gender and science, but I have been thinking and reading about it lately. If you were hoping for my typical aloof lecturing, or overblown (yet intellectual) ranting, just wait a few days (or you could revisit what I think of David Brooks and Larry Summers ).
Purple Doesn't Exist: Some thoughts on Male Privilege and Science Online | Cedar's Digest
Inkfish
I've got your missing links right here (2 July 2011) | Not Exactly Rocket Science
Top picks "If this were true adios theory." Darwin's margin scribbles show the evolution of a theory
Giuseppe pens his thoughts on the Mediterranean Seagrass Workshop in Morocco. Every three years, I tell myself "this is the last time", and then every time I change my mind.
World Seagrass Association
The Wildlife Society - GrantsNet
By David Shiffman, on October 31st, 2011
Shark Science Monday: the Known Unknowns of Shark Conservation
The top 10 shark conservation stories of 2011
Caribbean reef shark, Bimini.
Brian Switek
Laelaps
Dr. John Yong's Guides to mangroves, mistletoes and ferns
Dr.
A Bit of Behavioral Ecology
LEARN FROM NATURE
Dinosaur Tracking Blog - Where Paleontology Meets Pop Culture
The economics of science blogging. « A Bit of Behavioral Ecology
Deep-Sea News
The Bug Geek
Time to tweet : Naturejobs
The Bug Whisperer
Scientists & Social Media; A Popular Subject » Biodiversity in Focus Blog
Oso El Economista: THE EVIL SCIENCE | Osopolitico's Blog
Science communication? I wish it were that easy… « A Bit of Behavioral Ecology
On Naïveté Among Scientists Who Wish to Communicate | EvoEcoLab
Information exchange (and stuff, too) via social media « The Bug Geek
News from the Field
Nature Blog Network - The Toplist for Every Species of Nature Blog
The ICCS Year-Round Cleanups at Tanah Merah East « News from the International Coastal Cleanup Singapore
About — Coffee & Conservation
FAQs
Post-exam activities for undergraduate students « Otterman speaks…
Bohemian Explorer
Octopus Chronicles: Adventures and Discoveries with the Planet's Smartest Cephalopods | Scientific American Blog Network
The Fig Tree Forum.
The Eco Effect | Sustainability in a Changing World
Shades of Grey
journey through paradise
tHE tiDE cHAsER
The Naturephile | Wildlife encounters out and about in the UK
The annotated budak
NeuroDojo