FIREWORKS
Fireworks texture gallery
Documentation | Orange Commands
FW Extensions
This article describes how to add HTML, CSS, and JavaScript to Fireworks documents to create enhanced functionality in the HTML pages that you export.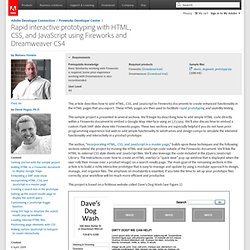 Rapid interactive prototyping with HTML, CSS, and JavaScript using Fireworks and Dreamweaver CS4
Aaron Beall - Fireworks Guru
Adobe Fireworks Extensions, Commands and Panels - johndunning.com
FireworksGuru Forum
Prototyping for the Apple iPhone using Fireworks
Before you learn how to set up your Fireworks prototype, it is important to understand the principles of this concept, what you can achieve, and why you want this.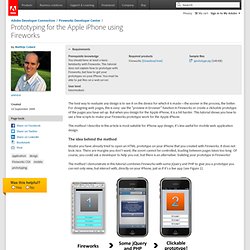 Adobe Fireworks' features and work-flow undeniably make it the industry pioneer and leader for web graphic prototyping and rapid web site building.
25 Awesome Adobe Fireworks Resources for Web and App Developers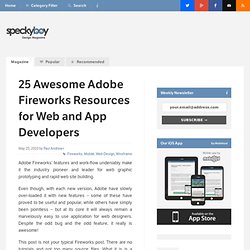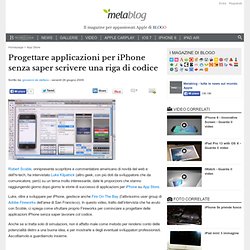 Robert Scoble, onnipresente scopritore e commentatore americano di novità del web e dell'hi-tech, ha intervistato Luke Kilpatrick (altro geek, con più doti da sviluppatore che da comunicatore, però) su un tema molto interessante, date le proporzioni che stanno raggiungendo giorno dopo giorno le storie di successo di applicazioni per iPhone su App Store.
Progettare applicazioni per iPhone senza saper scrivere una riga di codice
Wireframing is a useful part of the website design process.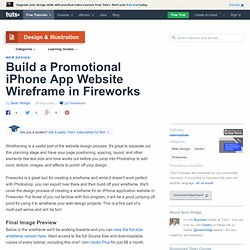 Build a Promotional iPhone App Website Wireframe in Fireworks