Fashion + shopping
The Black Butterfly Legging : Costume Dept. PurseBlog - Designer Handbag Reviews and Shopping. Wendy's Lookbook. 25 Ways to Wear a Scarf in 4.5 Minutes! Jeffrey Campbell Suede Platform Wedge Heel. 1246 rue Sainte-Catherine O.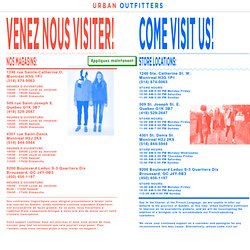 Montréal H3G 1P1 (514) 874-0063 HEURES D'OUVERTURE: 10h00 - 21h00 Lundi au vendredi 10h00 - 19h00 Samedi 11h00 - 18h00 Dimanche. Penelope and Coco. Shine | Style. Personalized. Marryl | Style. Personalized. Taylyn | Style. Personalized. Zahara | Style. Personalized. Myla | Style. Personalized. Aubrey | Style. Personalized. Justine | Style. Personalized. Women's Shoes, Handbags and Jewelry - ShoeDazzle: Your Personal Stylist | ShoeDazzle.com. Clothes Outerwear Faux Fur at Nasty Gal. Accessibility Information Skip To Main Content Skip To Main Navigation Skip To Secondary Navigation.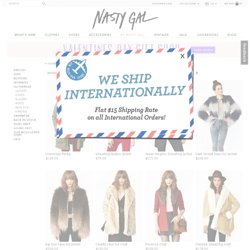 Santino Rice. These questions were previously posed to me and answered elsewhere on another Blog on another website.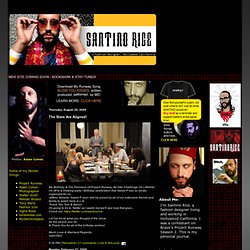 I however, realized that hardly anyone ever read it because the original site is so ridiculous to navigate, most can't be bothered. I spent a lot of time in answering these questions it would at least be nice to know that someone actually read them and were possibly inspired to come up with their own answers to these questions, especially to form a list of your favorite Fashion Icons. I had a lot of fun answering these so if you get a chance to read some of my thoughts on the current state of fashion, feel free to leave some of your own.Much Love, SANTINO. 11 de abril de 2010. Jimmy Choo 2010 A veces pensamos que el trabajo de una modelo es maravilloso.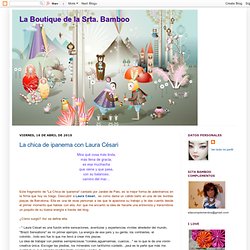 Pero aguantar de esta guisa una sesión fotográfica, es digno de alabar, aunque se note un poco el photoshop... Así que como esta semana tengo la vena graciosa, no lo he podido evitar... Modelo: se me están durmiendo los brazos, ¿podríamos empezar rápido? Fotógrafo: estoy midiendo la luz, la distancia y el enfoque, ¿me aguantas un poquito más cariño en esta postura?
Dorothy Perkins United States - Fashion. Stores.
---